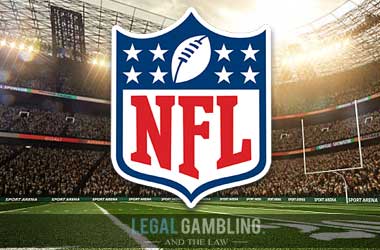 Well, the Thursday night matchup might not be as much of a draw as weeks past, but atleast we can say week 7 is here. Ahead of the Broncos/ Cardinals matchup tonight, we're here to give you some storylines from around the league, an updated hot seat watch, and some injury updates.
Well, it can't be worse than the Peterman train right? Josh Allen has officially been ruled out for Sunday's game against the Colts, and Derek Anderson, signed off the street last week, is apparently more suited for the start than in house incumbent Nathan Peterman. Peterman threw a crucial pick 6 in last weeks loss, and followed that up with another interception. The Bills will lean on the veteran Anderson to take better care of the ball than Peterman, and give the Bills some semblance of a capable NFL quarterback.
No London For Jags
Jaguars owner Shahid Khan made headlines earlier this month when it was reported that he initially put a bid in to purchase Wembley Stadium in London, England. Wembley would have served as the location for Jacksonvilles "home" games, while the team and it's facilities would still be based in Florida.
Today, Khan withdrew his bid, shutting down the hopes the NFL would have it's first international participant. Khan cited lack of support from the league and initiative on the part of the Wembley owners to sell for his reason to pull his offer.
LA Clippers…err Chargers Cause For Concern?
A topic of conversation at this week's owner meetings is the concern over the Chargers move to LA. With the Rams sitting at 6-0, and the Chargers home games being dominated by jerseys of the visiting team, the Chargers move has been bumpy to say the least.
The organization is apparently struggling to sell PSLs (Personal Seat Licenses i.e. season tickets) for the upcoming opening of the Inglewood stadium, and have reportedly revised their projected revenue for the plans from $400 million to around $150 million. LA is definitely large enough to support 2 fan bases, but this is definitely cause for concern just a year into the Chargers transplant.
Hot SEATSSSSS
Hue Jackson, Browns – I hate picking on the guy, but this roster is what has elevated the Browns to their 2 wins. Barring a playoff push, I'd be surprised to see him back on the Browns sideline next year
Vance Joseph, Broncos – I was higher than most on the Broncos before the year, and they have vastly underperformed. They've allowed back to back 200 yard rushers. I'd put money he's gone if DEN loses Thursday
Bill O'Brien, Texans – HOU has huge issues on the O line, and BOB has done nothing to mitigate that, consistently asking Deshaun Watson to take 5 and 7 step drops and hanging him out to dry
Dirk Koetter, Bucs – What have you done for me lately? has turned into what have you done for me ever? Koetter has a losing record with the Bucs, and unless Tampa can steal a few wins down the stretch, he's most likely on the outs
Jason Garrett, Cowboys – Yes they smoked the Jags. Yes Jerry Jones has a man crush on him. If the Cowboys don't win this division in a down year, Garrett has to be fearing for his job.
Injury Report
*players on bye weeks will not be listed
ATL RB Devonta Freeman (foot) – placed on IR
BUF QB Josh Allen (elbow) – out
CHI EDGE Khalil Mack (ankle) – DNP Wed. questionable
CIN LB Nick Vigil (knee) – out
DEN OT Jared Veldheer (knee) – out
HOU CB Aaron Colvin (ankle) – out
IND WR T.Y. Hilton – off injury report
IND TE Jack Doyle (hip) – DNP Wed. doubtful
JAX RB Leonard Fournette (hamstring) – DNP Wed. questionable
JAX RB T.J. Yeldon (ankle) – DNP Wed. questionable
JAX EDGE Calais Campbell (ribs) – DNP Wed. questionable
KC EDGE Justin Houston (hamstring) – DNP Wed. questionable
KC S Eric Berry (foot) – DNP Wed. questionable
LAC EDGE Joey Bosa (foot) – out
LAR WR Cooper Kupp (knee) – out
MIA QB Ryan Tannehill (shoulder) – out
MIN CB Mike Hughes (knee) – placed on IR
NYG TE Evan Engram (knee) – updated to questionable
NYJ WR Quincy Enunwa (ankle) – out
TEN EDGE Derrick Morgan (shoulder) – out
There you have it. Another kind of slow news week, but the weekend is right around the corner with plenty of NFL action to sate your thirst. Good luck on any action you may have, and as always, enjoy the games!