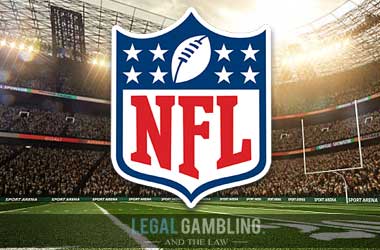 Heading into week 11, we have a lot of pivotal matchups to keep our eye on, and some interesting storylines to catch up on.
Hopefully this is the last time we have to talk about this for a while. Le'Veon Bell has officially not reported to the Pittsburgh Steelers by Tuesday November 13th. Bell is ineligible to play for the remainder of the 2018 season, and the Steelers will continue to rely on James Conner as their #1 back.
Teams like the Jets, Eagles, Texans, Bills, Colts and Raiders could make big pushes for Bell this coming offseason, although the negotiations will be intriguing. What is the value of a ultra talented, oft-injured running back who has been out of football for an entire year?
Bosa Is Back
After suffering a foot injury this offseason, Chargers edge rusher Joey Bosa has been rehabbing for the majority of the season. It was initially reported that Bosa was expected back sometime early in October, but his injury was clearly more of an issue than previously thought. This week, Bosa returned to practice after the lengthy absence, and will undoubtedly be a huge boost for one of the hotter teams in football. I would assume he continues to practice on a limited basis and is eased back in to game action to ramp up for a playoff run.
Los Angeles Chargers
Mexico City > LA
Monday Night Football this week features the long anticipated matchup between the Rams and Chiefs, a game that had been scheduled to be played at Estadio Azteca in Mexico City as a part of the NFL International Series that saw the Patriots and Raiders play in Mexico City last season as well as the London games each year. However, the field conditions of Estadio Azteca put a huge damper on this, as previous soccer matches and concerts had severely damaged the grass field, forcing several Rams and Chiefs players to speak out and threaten to not play if the conditions were not addressed.
The NFL worked to repair the field, tearing up damaged areas and re-laying sod, but in the end it was determined to be unsafe, and the game has been moved back to the Los Angeles Memorial Coliseum. The Rams organization has allocated thousands of tickets for the game to first responders who helped to fight the wildfires that have been devastating California.
Return Of Hue
Hue Jackson was not out of a job long. After being fired by the Cleveland Browns 2 weeks ago, the former head coach has latched on with the Cincinnati Bengals as a "special assistant to the head coach". If you remember, the enigmatic Jackson has served multiple roles under Marvin Lewis dating back to 2004. Strangely enough, the Bengals play the Browns twice down the stretch this season. Jackson will definitely have some inside information on Cleveland, but if there is anyone who knows how to make the Browns lose, it's Hue.
PRIMETIME FLEX SCHEDULES
The NFL has decided to flex two games to primetime in the coming weeks. In week 13, the LA Chargers @ Pittsburgh Steelers matchup will now be played on Sunday night that week, while the 49ers @ Seahawks has been moved to the 4:25 PM ET slot. The LA Rams @ Chicago Bears game in week 14 has been moved to Sunday Night Football as well, and is replacing the Steelers @ Raiders game, which will now be played at 4:25 PM ET. I for one am a huge fan of these decisions, as the moves will not only maximize viewership but features meaningful and potentially entertaining matchups that have huge implications on the postseason.
Injury Report
ARI G Justin Pugh (knee) – placed on IR
ATL LB Deion Jones (foot) – returned to practice. Questionable
CIN WR A.J. Green (toe) – has not been ruled out. Questionable
DAL LB Sean Lee (hamstring) – out
DET G T.J. Lang (neck) – placed on IR
GB WR Randall Cobb (hamstring) – out
GB EDGE Nick Perry (knee) – out
JAX C Brandon Linder (knee) – placed on IR
LAR WR Cooper Kupp (knee) – placed on IR
LAC EDGE Joey Bosa (foot) – returned to practice. Questionable
LAC LB Denzel Perryman (knee) – placed on IR
MIA WR DeVante Parker (shoulder) – doubtful
NO T Terron Armstead (chest) – out multiple weeks
NO EDGE Marcus Davenport (toe) – out
OAK WR Martavis Bryant (knee) – out multiple weeks
PHI CB Ronald Darby (knee) – placed on IR
PHI DT Timmy Jernigan (back) – out
SEA LB K.J. Wright (knee) – doubtful
WAS T Trent Williams (thumb) – out
WAS RB Chris Thompson (ribs) – doubtful
There you have it. Good luck on any action you may have on this weeks games and as always, enjoy! Cheers!