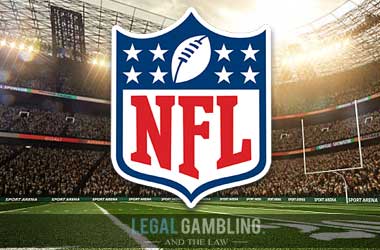 Summary
Attorney Generals in NY and CA have launched an investigation into the NFL
The NFL is being investigated over workplace harassment and discrimination claims
NFL denies allegations and confirms will cooperate fully with investigation
The National Football League (NFL) is being investigated for workplace harassment, discrimination, and other violations in New York and California. The investigation will look at the overall workplace culture of the NFL at its offices in New York and California.
New York and California DA's Launch Investigation
The District Attorney's in New York and California decided to launch an investigation into the NFL based on the lawsuits that the NFL has been hit with recently. One of those lawsuits was filed by ex-Miami Dolphins coach Brian Flores in Feb 2023. Flores filed a lawsuit against the NFL and 3 NFL teams alleging that racism was rampant in the NFL's hiring practices.
Attorneys General Rob Bonta, of California and Letitia James, of New York who are both democrats decided to use their legal authority to get the NFL to provide information regarding racial and gender discrimination, harassment and gender pay disparities.
The investigation will not target any specific NFL teams or players but rather look at the NFL work culture as a whole in New York and California. James and Bonta said that they decided to launch an investigation as both of them had serious concerns over the NFL's hostile and dangerous work environment.
This investigation does not come entirely as a surprise as over a year ago, a number of attorney generals including Letitia James had written a letter to NFL Commissioner Roger Goodell to address similar allegations made against the NFL that was published in a report in the New York Times.
NFL Denies All Allegations And Confirms Cooperation
The NFL released a statement in response to the investigation launched by attorney generals in New York and California and denied all of the allegations.
In a statement, the NFL said
These allegations are entirely inconsistent with the NFL's values and practices. The NFL offices are places where employees of all genders, races and backgrounds thrive. We do not tolerate discrimination in any form
The statement went on to say that
The NFL is committed to ensuring all employees of the league are respected, treated fairly, and have equitable pay and access to developmental opportunities. Our policies are intended not only to comply with all applicable laws but to foster a workplace free from harassment, intimidation and discrimination.