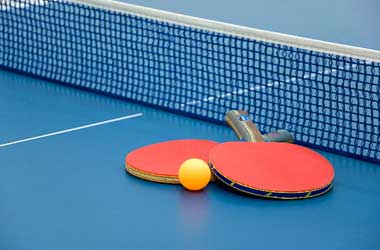 The New Jersey Division of Gaming Enforcement (NJDGE) has formally told its licensed sportsbooks to halt the offering of any bets on Ukrainian table tennis or any matches involving six players suspected of match-fixing.
The NJDGE were warned by the Sports Wagering Integrity Monitoring Association (SWIMA).
According to the regulator, while there is no hard evidence for match-fixing in Ukrainian table tennis, they believe it would be prudent to suspend taking any bets on the sport until they can attest to the games' integrity.
Suspended wagers include games played in the TT Cup, Setka Cup, and WIN Cup.
Bets on the following players are also banned until further notice: Ivan Gaysin, Eduard Panichev, Gleb Zotov, Liliia Zaitseva, Karen Dzhanibekyan and Anastasia Efimova.
The ban is expected to be in effect until such a time when the fairness and integrity of the games can be verified. Colorado regulators are expected to follow suit with a similar suspension later this week.
Niche Sports Getting Big Attention
Due to the continued absence of mainstream sports from the airwaves, less popular niche sports are becoming a hot ticket in US sportsbooks and punters are hungry for some action. Since the resumption of sportsbooks in some areas of the US, as well as online wagering available in some states, niche sports such as Ukrainian table tennis now have hundreds of thousands of dollars depending on their games.
In May 2020, ESPN reported that there is concern that some table tennis leagues in Ukraine and Russia engage in match-fixing. Various US regulators have paid close attention to the developments, but have differed in their reactions.
The Indiana Gaming Commission (IGC) now only accepts bets on table tennis events that are sanctioned by the sport's top governing bodies. If a table tennis tournament does not carry the approval of either the European Table Tennis Union or the International Table Tennis Federation, the IGC will not allow punters to make bets on the games' outcomes.
On the other hand, states such as Nevada, Colorado, and New Jersey have continued to permit bets on such games, until recently. Gaming regulators will need to continue to keep a close watch on niche markets as they are more susceptible to match fixing.
The table tennis market in the Ukraine is also receiving a lot of flak after the Ukraine Table Tennis Federation barred 365 players from taking part in the Setka Cup.