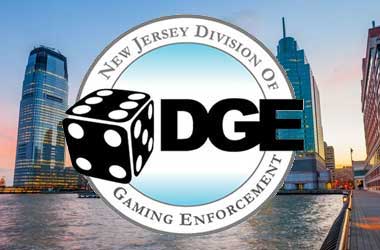 Oddsshark.com has fallen foul of New Jersey's Division of Gaming Enforcement (DGE), the gaming watchdog in the state. New Jersey residents are now blocked from accessing the website. The main reason for the sanction was that the site was promoting online casinos that were offering unauthorized betting options to New Jersey residents.
In a statement, Anthony Strangia, New Jersey's Deputy Attorney General, said
The Division has accessed your website located at www.oddsshark.com and found that, alongside promotional links to authorized New Jersey online gaming and sports betting websites, your website also promotes at least three offshore sites which offer unauthorized internet gaming and sports betting to New Jersey residents
The three sites that were being promoted were BetOnline, Bovada and 5Dimes. All three of these sites feature offerings that are not allowed in the state of New Jersey. This is a big hit against Oddsshark as the gaming watchdog has instructed all New Jersey casinos and online gaming providers in the state to stop working with Oddsshark.
The online site was also warned that their hosting of links to the three sites could be considered as racketeering and a breach of gambling laws of the state. They are being encouraged to remove the links so as to avoid any future sanctions against them.
Sanctions Long Overdue
This sanction has been a long time in the making. The DGE first issued a warning about working with illegal online gaming sites back in 2015. It was the opinion of the DGE that online gambling websites are a threat to legal gambling in the region. Legal gambling operators have safeguards in place that would lower the threat of fraud and other illegal activities.
The first laws that actually punished online casinos that marketed illegal offshore sites were introduced back in 2013. However, there were still quite a few sites that promoted these offshore sites. The DGE had earlier said that it would not take action against any site that stopped such promotions after the 2015 warning.
Oddsshark has been in violation of these gaming laws for a number of years now. With the launch of sports betting operations in the Garden State in 2018, the online gambling market in New Jersey has expanded significantly and operators are worried about illegal gaming websites encroaching upon their customers.
Some gaming analysts believe that Oddsshark is just the first big fish to get a slap down from the DGE and other operators who persist in doing illegal promotions may soon get the same treatement.