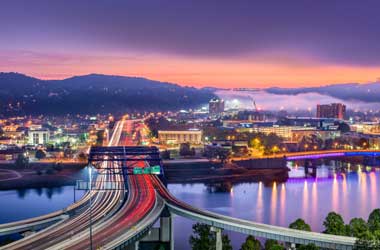 A new bill has been introduced in West Virginia that makes a fresh attempt at legalization and regulation of online gambling in the state. Introduced by Shawn Fluharty, House Bill 3067 seeks to approve not only online poker but also online casino games.
In a departure from the norm, House Bill 3067 has put monetary benefits arising from legalization of online gaming as the primary motivation.
Typically consumer protection has been cited by legislators as the top reason. The bill points out that the legalization of video lottery and table games in West Virginia has resulted in substantial gains to the state including creating benefits for the state's racing and agricultural industries.
The bill further states that given the range of technological developments, it was now possible to introduce interactive poker to further enhance benefits to host communities from casino games. Another distinctive feature is that the terms of the bill encourage inter-state liquidity sharing compacts within United States. This provision is an acknowledgement of the fact that online poker in the USA needs a robust and active player pool to succeed and West Virginia's population might need bolstering to meet market needs.
West Virginia has an estimated population 1.831 million residents as compared to Nevada's 2.8 million where online poker has seen moderate success. The bill lays down all the regulatory requirements regarding the operations of service providers. It would allow existing facilities licensed to offer table games and video lottery games through land-based properties to apply for online gambling licenses. The bill does not mention an application fee but the licensing fee would be $50,000. The applicable taxation rate would be 14 percent of gross gaming revenue.
Only those above the age of 21 years would be allowed access. Participants would need to be located within the limits of the state borders or other permitted jurisdictions. The bill requires implementation of measures and tools that prevent any form of cheating or collusion including bots so as to ensure fair practices. Player funds are to be place in segregated accounts in order to protect customers. There are also provisions that require resources to be put in place to tackle problem gambling.
The bill has reached the House Judiciary Committee where it is awaiting a hearing. With this bill, West Virginia has joined a range of states such as Massachusetts, New York, Pennsylvania and California that are deliberating bills on the legalization of online gaming this year.