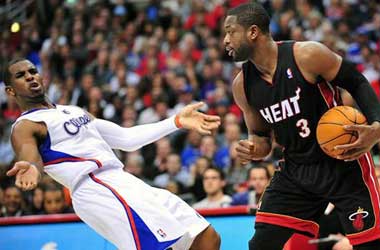 Summary
The NBA is discussing making changes to its existing flopping rule
GSW Coach had earlier complained about flopping and refs being played
The proposed rule could impose an in-game penalty if approved
The Athletic has reported that the NBA is considering making changes to its existing "flopping" rule and bringing about a new rule that will a lot more stringent on the team instead of just the player involved in "flopping".
What Does The Term "flopping" Mean?
If you are a new basketball fan, you may not be familiar with the term "flopping". This is a common practice that takes place in a number of sports such as basketball and soccer, although different terms are used.
In basketball, "flopping" is the term used when a player pretends to have been fouled and goes down. The act of "flopping" is done intentionally to fool the ref and it has been taking place for decades. In soccer, the term "taking a dive" is used when a player decides to fall to the ground and pretends to be hurt in order to fool the referee, into thinking that he has been fouled.
The NBA cracked down on "flopping" nearly a decade ago when it introduced a new rule during the 2012-2013 season. The rule said if a player is caught "flopping", a first time warning would be issued.
If the same player continues to rely on "flopping", they would be hit with financial penalties that start at $5,000 and continues to increase with repeated flopping incidents with the fine going up to $30,000 for the 5th offense. If a 6th offense of "flopping" is found, the NBA will determine what punishment will be imposed.
NBA Could Look At In-Game Penalties
The existing "flopping" rule hasn't really worked well for the NBA as Golden State Warriors coach, Steve Kerr pointed out recently during their playoffs against the LA Lakers. Kerr said that the NBA needs to do more to stop flopping and it looks like the NBA is ready to take action on his suggestion.
The Athletic states that the NBA is considering imposing an in-game penalty on the team, if one of their players is caught "flopping". The flopping incident will be considered a technical foul and the opposite team will be given a free throw. The NBA is contemplating testing the new flopping rule during the Las Vegas Summer League in July 2023.