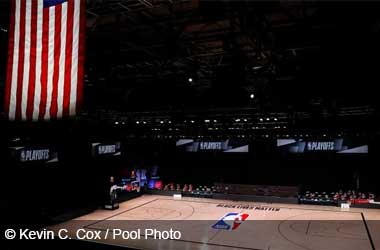 NBA players led by Lebron James took their support for black lives matter (BLM) to a whole new level this week after they staged a protest and refused to play.
The protest was over the shooting of another black man Jacob Blake in Wisconsin. Blake was shot multiple times by police officers and remains in a critical condition, paralyzed from the waist down.
NBA franchises were previously concerned about players taking a knee during the national anthem or kneeling down to support the BLM movement. This time around, the players decided that taking a knee wasn't going to be enough. The Milwaukee Bucks chose not to play against the Orlando Magic and then LeBron James set the trend by refusing to play and a number of players followed his lead.
The NBA had to cancel three playoffs which included the LA Clippers-Dallas, Boston-Toronto and Denver-Utah. The message sent out to by the players was loud and clear. Until we get justice and recognition of the BLM movement, they were going to protest and not play.
MSNBC
Talks between NBA players and executives made headway on Thursday after the two sides were able to reach an agreement. Games are expected to resume but there is no indication as to how and when the missed games will be rescheduled.
The NBA will be happy to see the players resume the season as there was a huge possibility of the season being cancelled for good, especially if LeBron James and Kawhi Leonard decided not to play for the rest of the season.
The WNBA also followed suit and there were a total of 3 games cancelled on Wednesday in support of the BLM movement.
MLB Players Protest And Cancel 7 Games
MLB players also followed the lead of NBA players and they decided to not play on Thursday. The protest was once again over the shooting of Jacob Blake and in support of BLM. A total of 7 games had to be cancelled and there is no indication as of now as to how and when these games will be rescheduled.
The NBA, MLB and even the NFL will now be concerned about future games as they have realized that their players can now band together and strike whenever they feel that black people are being unjustly treated by the police.