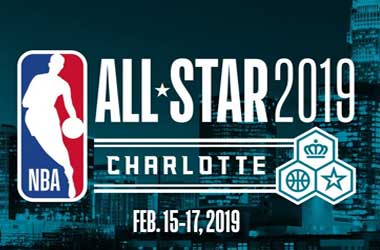 Basketball fans were glued to their television on Thursday night as they watched the NBA All Stars Draft take place live with LeBron James and Giannis Antetokounmpo picking their teams for the All Star Game which is scheduled to take place on Feb 17 in Charlotte.
Team LeBron and his group of All Stars will be coached by the Denver Nuggets staff and head coach Michael Malone while Team Giannis will be coached by the staff from the Milwaukee Bucks and head coach Mike Budenholzer.
Team LeBron certainly looks the stronger team on paper but it will all come down to how each team plays and what strategy they deploy. The NBA All Star game is one of the most anticipated and most watched games throughout the season.
Once again, the NBA All Star Teams will make donations for the second year running to community based charity organizations. The winning team will select its charity which will receive $350,000 and the losing team will get $150,000 to give away to their charity of choice. The money will come from the National Basketball Players Association and the NBA.
House of Highlights
Team LeBron
This week reports surfaced that the LA Lakers were keen on getting Pelicans star Anthony Davis on their team because they needed more firepower to support James upfront. There were also rumours that King James was pushing the Lakers to provide a better trade package to get Davis on board.
James started out by using his first pick to bring Kevin Durant from the Golden State Warriors. He also made his intentions clear as he selected Davis and ensured that basketballs fans will get to see the two of them partner during the All-Star Game.
James went on to pick Kyrie Irving, his old team mate from the Cleveland Cavaliers. He also secured the services of James Harden from the Houston Rockets and Kawhi Leonard from Toronto Raptors. That is a phenomenal team that James has and his reserves include K Thompson, D Lillard, K Towns, D Wade, L Aldridge and B Beale.
Team Giannis
There were no surprises to see Giannis Antetokounmpo use his first pick to select Stephen Curry from the Warriors. He would go on to choose Kemba Walker from Charlotte Hornets, Paul George from OKC and Joel Embiid from the Philadelphia 76ers.
His set of reserves includes teammate Khris Middleton, Blake Griffin from the Detroit Pistons, Kyle Lowry from the Toronto Raptors, Nikola Jokic from the Denver Nuggets and Nikola Vucevic from Orlando Magic.