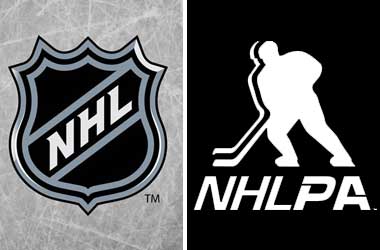 The National Hockey League (NHL) and its Players Association (NHLPA) reached a deal on the protocols necessary for the league's resumption of its 2020 season, raising hopes that professional men's hockey will be able to return by summer. The NHL suspended their operations on March 12 with 189 regular season games still to be played out.
NHL Deputy Commissioner Bill Daly cautioned against extreme optimism, noting that there was still plenty of work to be done before they could promise anything. While the NHL and the PA has agreed on the issues surrounding games and training camps, they still have to agree on the extension of the collective bargaining agreement (CBA), which is essential to the process.
The agreed-upon protocols will only take effect if both sides vote to approve the CBA extension as well as the agreement for return to play. Two-thirds of the NHL's board of governors and majorities from the PA's executive committee and members have to approve.
SPORTSNET
If the NHL's season does push through, industry observers expect that games can commence by late July or early August. A total of 24 teams are expected to compete in an extended playoff format, culminating in the Stanley Cup final in October.
If both sides agree to the current terms, teams will likely reopen their training camps by July 13. Two cities will serve as hubs for the staging of the games. NHL players have been able to practice in small voluntary groups since June 8.
40 NHL Players Have Tested Positive
If the NHL is able to resume the 2020 season as per plan, it will serve as a great triumph for the league. Like other major sports leagues, the loss of the 2020 season represents a massive loss in terms of revenue.
An estimated 40 NHL players have tested positive for the coronavirus to date. However, many hockey insiders believe that the results are to be expected given the extensive travel schedules of players before COVID-19 was identified as a serious public threat.
The NHL has confirmed that they will be taking charge of testing procedures. Testing will be scheduled once per day for all players. Geoff Molson, owner of the Montreal Canadiens said NHL players will have nothing to worry about in terms of their safety, as the league had made player safety their number one priority.