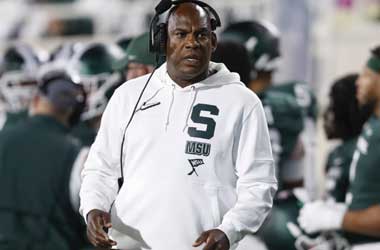 Summary
MSU head coach Mel Tucker was suspended last week over sexual harassment claims
Tucker was informed on 18 Sep that MSU had started proceedings to terminate his contract
Tucker was informed by MSU that they had undisputed evidence against him
Michigan State University (MSU) suspended their head coach Mel Tucker last week after a complaint was filed against him alleging sexual harassment. A hearing was scheduled by MSU into the matter and Tucker came out and said that he wondered if he would get a fair hearing.
MSU Initiate Termination Of Contract
Tucker had over $79 million due on his contract and was keen to keep working with MSU but that looks highly impossible now. MSU sent Tucker a 5 page letter informing him that proceedings to terminate his contract have been initiated.
The letter came from athletic director Alan Haller who made it clear that the termination process was invoked due to Tucker's unethical and unprofessional behaviour which provided due cause for his contract to be terminated. The letter also pointed out that MSU had gathered 'a body of undisputed evidence' and he must provide enough reasons within 7 days to dispute his contract termination.
Haller said that the hearing on Tucker's sexual allegation charges will still take place on Oct 5 and 6, even though MSU made the decision to terminate his contract. Haller also said that Tucker's actions after reports broke in the media about his suspension caused moral turpitude.
In a statement, Haller said
The unprofessional and unethical behaviour is particularly egregious given that the Vendor at issue was contracted by the University for the sole purpose of educating student-athletes on, and preventing instances of, inappropriate sexual misconduct.
MSU Hires Law Firm To Investigate Info Leak
When news of Tucker's suspension made headlines last week, the press was able to put together that the alleged victim was Brenda Tracy, a sexual assault awareness speaker. Tracy claims that Tucker made unwelcomed advances towards her after she was hired to speak and convey her experience as a rape survivor to the Spartans football team.
Tracy also claimed that Tucker masturbated on a phone call with her without her consent. Tucker did not deny this allegation but said they had a consensual relationship. MSU has hired law firm Jones Day to find out who leaked the info along with Tracy's name.