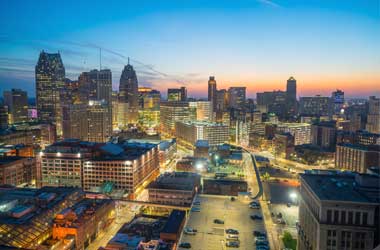 Michigan's House Bill 4916 (HB 4916) which legalises sports betting in the state is expected to bring up to $20 million per year in taxes and fees to the state. However, the House Fiscal Agency has warned Michigan lawmakers that legalised sports betting must meet the approval of the state's Indian tribes to be profitable.
This makes sense because the tribes have given more than $50 million of their proceeds to the Michigan Strategic Fund and Michigan Economic Development Corp in 2018. This is considerably more than the $20 million that the legalised sports betting industry is expected to generate. If they get the backing of the Indian tribes, then tribal leaders could put their foot down and resist paying the state the proposed revenue through their compacts.
Michigan has entered into state compacts with 12 Indian tribes, who operate 24 casinos, They give 2 percent of their net revenues to local governments. In 2018, that amount was $30.1 million, and will not be affected by any issues that may arise from HB 4916 and the tribes. The Michigan Strategic Fund receives 2 to 12 percent of the net revenues of seven tribes as a result of their specific compact; this is what Michigan risks if Indian tribes are antagonised by HB 4916.
The sponsor of HB 4916, Rep. Brandt Iden, R-Oshtemo Township, who has worked directly with the Indian tribes for years, asserted that the Indian tribes of Michigan supported the bill as long as they were assured that they will be able to compete fairly with other casinos. Iden is confident that legal sports betting will be a welcome sight to Indian casino operators.
Indian Tribes are On Board
One of the concerns is that Indian tribes might be at a disadvantage when it comes to capitalising on the legalised sports betting market as some of the bigger casinos in the state are better equipped to grab a bigger piece of the sports betting market.
The bigger issue that needs to be addressed is that tribes with compacts ratified in 1993 may refuse to support HB 4916 because their casinos cannot offer legalised sports betting without an explicit approval from the governor, which may be difficult to obtain.
While no public statements have been heard from the tribe leaders, some key individuals have voiced their support quietly, behind closed doors. One of these tribes is the Nottawaseppi Huron Band of the Potawatomi, owners of the FireKeepers Casino.