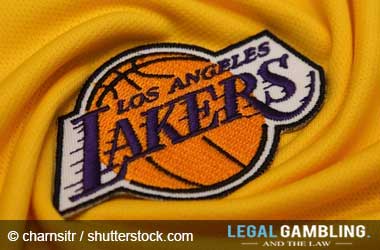 The LA Lakers lost to the Detroit Pistons 112-106 on Monday and in doing so were officially eliminated from the NBA Playoffs. This is now the fifth consecutive year that that the Lakers have not been able to make the playoff contention.
The Lakers were on the road for the last eight days and knew it would be tough going against the Pistons, especially without the presence of Isaiah Thomas.
They had to win to keep their playoff hopes alive but the Pistons proved to be a very formidable opponent.
The LA Lakers now have a 32-41 record and will want to finish the season on a strong note as they play eight out of their remaining 9 games at the Staples Center.
Los Angeles Lakers
Lakers Should Make A Stronger Push For Lebron James
Gone are the days when the Lakers had the likes of Shaq O'Neal and Kobe Bryant. The Lakers need more star power and it can get no bigger than Lebron James. The Cleveland star player has so far not resigned with the Cavaliers and a number of NBA teams have expressed interest in signing him.
The Lakers have made no secret that they want to sign James and during the NBA All Star Game, James teased the public by saying that he enjoyed playing in LA. One of the factors that will help James decide on whether he wants to play with the Lakers is based on team strength as James knows very well that to be NBA Champions it requires a team effort. James is coming to the end of his career and will want to win as many NBA Championships as possible before retiring. Cleveland has struggled this season after they lost a core bunch of players who were responsible for their success in previous years. James will probably sign with a team that has the firepower to support him in his quest for another NBA championship.
Hip Injury Takes Isaiah Thomas Out
The Lakers will want to win their remaining games and finish the season strong to show their fans and LeBron James that they are moving in the right direction. They will struggle as they have now lost the services of point guard Isaiah Thomas who missed the game against the pistons due to his troubling hip injury. Thomas will see doctors in New York who will then determine if he needs surgery.