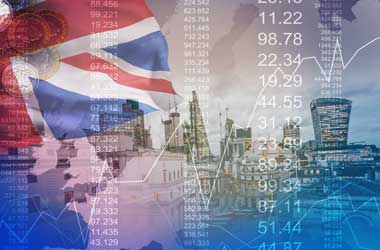 While the global currency market has seen its fair share of ups and downs in recent months, it looks like things are not all that bad as a recent report showed that global currency turnover on a daily basis went past the $6.6 trillion mark.
The Bank for International Settlements (BIS) is one of the banks that keeps track of these transactions and confirmed that despite concerns over Brexit and how it would negatively impact the financial industry in London, the city of London continues to be the leader in FX trading.
Back in 2016, the BIS released their triennial forex survey and the future looked grim. It seemed that forex markets were shrinking.
This was accompanied by banks and hedge funds pulling back from trading. But this year's report shows a more optimistic outlook.
The report reveals that the market actually went up by 29 percent in its daily trading volume. The volumes in 2016 had daily forex trade at $5.1 trillion. There are several factors that have pushed the growth up. One of these was the development of high-speed trading and the increasing demand for currencies from emerging markets. FX swaps have also been on the rise because of their easy use.
The problem is that the daily increase may hide problems for the forex industry. For example, FX swaps may be popular and have people trade a lot, but it is mainly swaps. The revenue generated is far less than actually buying and selling foreign currencies. The data shows that real cash trading has dropped to 30 percent. To give you an idea of the drop, in 2013 it was at 38 percent.
London Continues To Be Strong In FX
The report also shows how London is extending its hold over the forex industry. This is a positive sign for the city of London given that market analysts had predicted a massive decline in the financial industry due to Brexit. According to BIS data, London's share of daily volumes rose to 43 percent. This is a six percent jump from the 37 percent in 2016. The other big winners in the forex market were Hong Kong and China.
In a statement, Dan Marcus, CEO of ParFX, said
This is testament to London's long-standing global trading relationships, concentration of counterparties and continued investment in technology infrastructue. From a foreign exchange perspective, there is no doubt that London remains a global center of excellence.