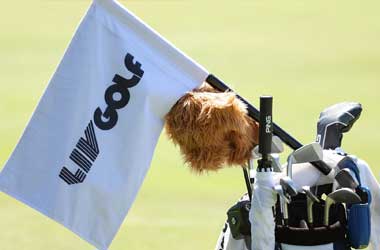 Summary
LIV Golf Officials says tour will continue to operate as individual entity
PGA Tour President says LIV Golf's future will be decided after 2023 season
More details likely to emerge in the next few weeks about LIV Golf's future
The golfing world was shocked this week when the PGA Tour announced that it had decided to merge with its rival Saudi backed LIV Golf Tour.
There was very little information given to the media regarding the terms and conditions of the merger.
LIV Golf Tour Will Continue As Stand Alone Tour
There are many golf bettors and fans around the world who believe that the PGA and LIV Golf Tour merger will put an end to the LIV Golf Tour and once again cause the PGA to be the dominant force in the game of golf.
Mark Schlabach from ESPN reports otherwise and says an official from the LIV Golf Tour has stated that LIV Golf will continue to operate as an individual entity. The official claims that nothing will change for the LIV Golf Tour as they will continue to operate with a lot of the same objectives and goals.
In a statement, the official said
We know the big picture. We don't know the details because this is the beginning of the [merger and acquisition] process. There's just a lot to be worked through in the coming weeks. I think a lot of our questions will be answered … but the big picture, LIV is not going anywhere. We are — and we will continue to be — a stand-alone entity. It is business as usual for us for this year and beyond.
PGA Tour Commissioner Shares His Thoughts
PGA Tour commissioner Jay Monahan said that the plan is to get the LIV Golf Tour to complete its 2023 season and they will then decide what is the future of the LIV Golf Tour.
Once the merge is complete between the LIV Golf Tour and the PGA Tour, Jay Monahan will act as the CEO of the new company while Yasir Al-Rumayyan, the governor of Saudi Arabia's sovereign wealth fund that backs the LIV Golf Tour will become the chairman of the new company.
The official from the LIV Golf Tour said the merger with the PGA will help remove a number of obstacles the tour faced in getting corporate sponsors in the United States.