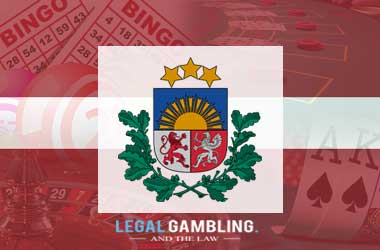 While it is nearly impossible to detect swindlers manning fake lottery operations, lottery ticket purchasers can look out for identifiable signals to help them spot online fraudulent schemes.
Latvia is facing an increase in lottery scams and this is why the gambling regulator Lotteries and Gambling Supervisory Inspection(IAUI) has cautioned its citizens to be careful of fake lottery operators.
Additionally, consumers have been advised to probe into the legitimacy of the operators prior to buying any tickets to avoid being swindled.
How Lottery Scams Work
These scammers typically interact with users through email or call them by phone informing them that they won. The catch however is that contacted winners have to pay taxes on the winnings, shoulder the fee for opening an account, and another payment for the transfer of their winnings.
According to IAUI, a legitimate winner in a state-controlled lottery has no tax obligations nor will they have to shell out any payments for the prize money to be transferred. The IAUI likewise advised consumers not to give out personal data such as bank account details to any strangers.
The country's gambling regulator also warned consumers that if they have not participated in any lottery, then their supposed winnings are most likely a scam.
Look Out For Red Flags
According to the IAUI, one way that consumers can spot these fake operators is through the erroneous grammar and spelling found in the emails they receive. IAUI specified that if there are grave structural mistakes in the Latvian language, it is probably because the translation was done by a computer program.
For those who have actually taken part in a lottery, their names and the number of their winning tickets must be indicated in the email or mentioned in the phone call, if not it is most likely a scam. If the supposed winners are contacted by a public email server, such as Gmail.com or Hotmail.com, again, there is high probability that the information is fraudulent.
Support For Problem Gamblers
IAUI's warning was in response to the recent report indicating that 127 individuals have accessed state-funded psychological support for people having gambling issues.
Initiated and launched in July 2019, the IAUI project's main objective was to provide free psychological treatment to those with gambling issues, including affected family members and associates. In its first four months of project implementation, it conducted 12 'free-to-attend' sessions for individuals with gambling problems and 5 sessions for their families and friends.