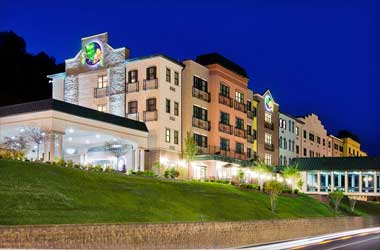 The casino industry in the United States is a multi-billion dollar industry and casinos constantly have to fight different opposition on a regular basis to run a smooth operation. One of the regular opponents of casinos are employee unions who fight for the rights of casino employees and their benefits.
The Mardi Gras Casino and Resort in Kanawha County is currently facing union problems as the members of United Steelworkers Union Local 14614-F8 have threatened to strike if their demands are not met by the casino. Over 300 union workers have come together in a pledge of support and voted to strike if the casino is not able to meet their demands for a rise in health insurance benefits.
The union is contracted with the casino until 2016 but the union has threatened to pull is workers out from the casino if the health insurance benefits are not upgraded. The union wants the casino to improve overall benefits but the proposal submitted would require the casino to increase benefits by over 200%, something that the casino is not willing to do at this point of time.
The casino has been in discussion with the union for quite awhile and had recently submitted a new health insurance proposal which the casino termed as its best, last and final offer to the union. The union reviewed the proposal and did not agree with the casino with its members voting 236-1 and when the casino was not willing to reconsider, the union decided to vote on a strike and a vote of 194-17 turned out in favour of a strike.
In a statement, Ron Brady, the union local president said
Our members want to work, they have family, but they realize what's at stake. They've gone without a raise (since 2011). Gaming has had some (problems) and we've tucked our shirttails in too, tightened our belts too, but we can't take all the brunt. They have language in there that effectively removes the union's right to bargain on the employees' insurance in the future. In the future all the company would be required to offer is the bare minimum under the law.
Although the union has voted in majority for a strike, Brady prefers if the casino and the union are able to reach a mutual agreement. Brady stated that the union would wait a few more days to see what the final decision from the casino is but if the casino does not compromise, then the union would give the casino a notice period and pull its workers out once the notice period expires.