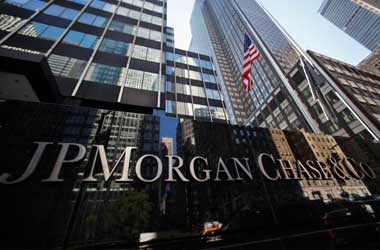 Following Bank of America and Goldman Sachs, in the latest 10-K filing, JP Morgan Chase has expressed fear of losing to blockchain technology, which enables people to transfer funds in a quick and cost-effective manner, and without intermediates (guaranteeing data privacy and security).
While mentioning about new competitors to financial institutions, JP Morgan Chase points to e-commerce sites offering financial products, which were traditionally offered by banks. JP Morgan Chase also mentions about electronic securities trading, payment processing and online algorithmic trading advices now offered by non-banking institutions. The banking behemoth says that both banking and non-banking financial institutions are facing a huge risk from disruptive technologies such as cryptocurrencies, which do not require any intermediates.
In its 10-K filing, JP Morgan has stated
"both financial institutions and their non-banking competitors face the risk that payment processing and other services could be disrupted by technologies, such as cryptocurrencies, that require no intermediation. New technologies have required and could require JPMorgan Chase to spend more to modify or adapt its products to attract and retain clients and customers or to match products and services offered by its competitors, including technology companies."
Furthermore, JP Morgan Chase statess that the arrival of cryptocurrencies may negatively impact its profit margin on products and services offered traditionally. The statement sounds similar to that of Bank of America, which had also expressed fears of losing customers due to outdated technology.
Both Bank of America and JP Morgan have opined that they might have to set aside additional capital to develop products that can compete with cryptocurrencies. Even so, Bank of America is not optimistic about bringing out products that can compete with facilities offered by blockchain technology based companies.
Goldman Sachs did not express fear, but believes that it faces considerable risk due to blockchain technology companies. Goldman Sachs is a stakeholder in payment processing company Circle, which has taken over cryptocurrency exchange Poloniex for $400 million. So, we can argue that Goldman Sachs is preparing itself to face the future competition from blockchain technology companies.