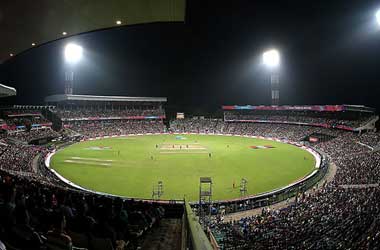 New BCCI President Sourav Ganguly has wasted no time in establishing his leadership and making significant changes to Indian cricket.
The most obvious change is that India has finally agreed to play a day-night test against Bangladesh at Eden Gardens from November 22 to 26.
The BCCI in the past has not been very open to staging day-night test matches at home for a number of reasons. The sudden change in stance is solely because Sourav Ganguly has pushed for it and convinced Indian captain Virat Kohli to move forward with the idea.
There have been a total of 12 day-night test matches that have taken place till date but not one of them has taken place in India.
The ICC has pushed the BCCI in the past to be open to day-night test matches in an effort to bring in more crowds and revive the interest in test matches.
ESPNcricinfo
However, India have been reluctant to play day-night test matches because the BCCI believes there are too many negative factors at play that can influence the outcome of the match. This time around it was the BCCI that approached the Bangladesh Cricket Board (BCB) to get them to agree to change the second test match into a day-night test match.
The BCCI will use this day-night test as a gauge to see if they can continue to promote day-night test matches in India and overseas, or if they will need to scrap the idea and continue to say no to day-night test matches.
Eden Gardens: Day – Night Test
The iconic Eden Gardens will serve as the venue for the first day-night test match in India and huge crowds are expected. While most day-night test matches start at 2.30 pm around the world, the Eden Gardens test will start at 12 pm. The early start is in order to cut down the due that tends to get heavy after 8 pm.
During day-night ODIs and T20 matches, heavy due has made it difficult for bowlers to grip the ball and also dangerous for outfielders. A pink SG ball will be used for this test and both sides will need to get used to it quickly as they have never play a day-night test with an SG ball before.
If the test match turns out to be competitive, draws good crowds and players have no complaints with seeing the ball under the lights, India could end up embracing day-night test matches very quickly.