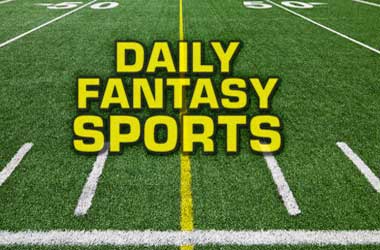 The Daily Fantasy Sports (DFS) industry has been getting a lot of heat during the past few months as a number of states are looking to ban the DFS websites from operating in their states.
The DFS industry has operated in the United States without a gambling license as some of the biggest websites such as FanDuel and DraftKings have promoted their industry and games as a game of skill.
The industry is under close scrutiny after gaming analysts and researches concluded that the DFS industry games have a lot of similarity to online casino games and can be considered as part of the gambling industry. A number of states have cracked down on the DFS industry including Nevada who has banned DFS websites from operating until they obtain a proper gambling license.
Illinois Attorney General Lisa Madigan has turned the heat up for DFS websites and stated that they must have a gaming license to operate in Illinois. The DFS industry is a multi-billion dollar industry that continues to grow with every passing year and states realize that if the industry is taxed, they could generate a significant amount of revenue.
Madigan has made it clear that Illinois state law defines gambling as when a player
knowingly plays a game of chance or skill for money or other thing of value… knowingly makes a wager upon the result of any game… knowingly sells pools upon the result of any game or contest of skill or chance… or knowingly establishes, maintains, or operates an Internet site that permits a person to play a game of chance or skill for money or other thing of value by means of the Internet or to make a wager upon the result of any game, contest, political nomination, appointment, or election by means of the Internet.
The attorney general also highlighted the fact that the usual argument posed by FanDuel and DraftKings that DFS is a game of skill and not of chance does not hold good in Illinois because the state law makes it clear that when a game is played for money, it is termed as gambling and the argument of skill or chance is irrelevant.
Madigan has also highlighted the fact that the federal Unlawful Internet Gambling Enforcement Act gives states the authority to use restrictive definitions of gambling to make final decisions and states like Nevada, Montana, Washington and Arizona have already banned the DFS industry.