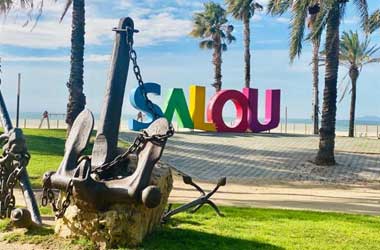 Summary
Construction of Hard Rock's Catalonia resort complex could commence in 2023
It was among budget provisions recently approved by the Catalonia government
The project still faces hurdles, with an opposition group launching a judicial review of the scheme
Hard Rock could begin construction of a new resort complex with casino in Spain this year after obtaining budgetary approval from the government of Catalonia.
The project, originally named "Barcelona World" but was later changed to "BCN World", could get off the ground by June 2023 if it clears all hurdles, including strong opposition from environmentalists.
10 Years in the Making
Catalonia first presented the BCN World master development plan in 2012, with the backing of the Socialist Party of Catalonia (PSC). The original proposal was to build six casinos, but it was scaled down to just two, with the total surface area also reduced, following political opposition.
Hard Rock and Genting had announced their intention to participate in the bidding process, but the latter eventually bowed out.
Hard Rock's US$2 billion project will include a mega casino with 100 table games, a guitar-shaped hotel housing 1,000 rooms, a shopping center, and a swimming pool, among other amenities. The casino resort will be located in the resort town of Salou (pictured) which is in the province of Tarragona. Hard Rock recently announced their plan for Hard Rock Bristol, Virginia was given the go-ahead also.
The project has been stalled for several years, as politicians could not find common ground, with the previous government of Catalonia even junking the proposal. With Catalonia now under new leadership, the plan is finally moving forward.
The PSC, which has been pushing for the resort complex to become a reality, said the groundwork for the project could bring in more than €1 billion (US$1.07) billion in investments and generate over 13,000 jobs for the region. These figures are expected to go up once the casino resort starts operating.
While the Catalonia government seems keen on moving ahead with the BCN World project, it still faces a lot of obstacles, including ongoing complaints from environmentalists.
The masterplan has been modified to meet environmental requirements following a review by the Ministry of Climate Action, Food, and Rural Agenda in 2022, but the updated plan still doesn't sit well with environmental campaigners.
Opposition Continues
Aturem BCN World, the resort complex's main opposition group, initiated a judicial review of the scheme which could result in further delays in the construction of the project.
The group has pointed out multiple failings in BCN World's latest urban master plan, which it argues would not only be detrimental to the environment but would also put the region's tourism, public funds, and the citizenry at risk.