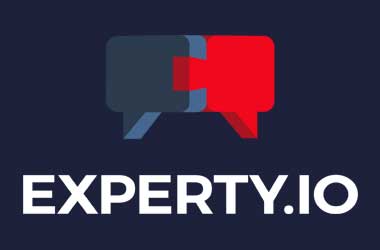 Internet users should always double check before clicking any online links. If not, they will certainly lose money as it happened to crypto currency investors who were eagerly waiting to subscribe to the Experty ICO, which commences tomorrow. The hackers managed to gain access to the email list of Experty ICO. It was then used to drop an email alert about the pre-ICO sale of tokens. The email also included a link directing them to pay in Ether to the hackers's Ethereum address. Unsuspecting crypto investors, who did not double check the deceptive email address and links, lost as much as $150,000 in the phishing scam.
Experty is currently developing a block chain based Voice Over Internet Protocol (VOIP) calling system. The platform also wishes to provide professionals an opportunity to share their knowledge for money through the application. The knowledge providers will be compensated based on the minute rates set by them. Experty anticipates professionals in the legal, consulting and medical fields to use the platform.
The developers have plans to issue the platform's native ERC223 token – Experty (EXY) – through the ICO. Through a post on Medium, Experty has explained how the hackers got access to the mailing list. It seems that the PC of one of the Proof-of Caring (people who promote the ICO's in return for tokens) reviewers was compromised and the hackers got access data to the mailing list.
Using the mailing list, the hackers sent an email alert on January 27, indicating that they have just 12 hours to capitalize on the pre-ICO sale opportunity. To deceive the recipients in the mailing list, the emails were spoofed and sent from ico.experty.bitcosuisse @tindie.com. Notably, Bitcoin Suisse is the official name of the company commencing the ICO. The FOMO (Fear of Missing Out) effect created by the email ensured payments from 71 email recipients, according to Bitcoin Suisse. The total amount lost to hackers amounted to $150,000. The hackers had also cleverly used more than one Ethereum address.
The Experty team has officially announced that it will compensate everyone who has their ETH address in the database an additional 100 EXY token, valued at $150. They have also mentioned that additional precautionary measures are taken to avoid a repeat of such incidents.