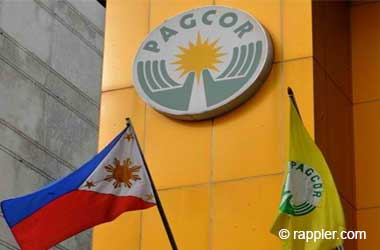 The Philippines' Office of the Ombudsman has charged several former officials of the country's gaming regulator, the Philippine Amusement and Gaming Corp (Pagcor) with charges of corruption. The erstwhile chairman Efraim Genuino is among those charged. The charges are with respect a series of funds transfer carried out by these officials for the training of swimmers who were to compete in the 2012 Olympics. The transfers amounting to approx. PHP37.1 million (US$799,740) was done by Pagcor to the Philippine Amateur Swimming Association Inc (PASA) between 2007 and 2009.
The case against Pagcor officials and other government officials were based on complaints made the Philippine Swimming League in 2011. The Ombudsman has found the fund releases to be irregular since they were not authorized by the board of Pagcor and further the funds should have been released to the Philippine Sports Commission (PSC) towards its National Sports Development Fund (NSDF) and not the PASA, as it is one of the agencies operating under the PSC.
According to local media reports, the Ombudsman pointed out that the sports facility leased by the PASA for use in the training program had been owned by Genuino and his family. Also Genuino's sport facility owned the technology that had been used for the training of the swimmers.
Additionally the Ombudsman has highlighted that PHP 910,000 ($19,698) was released by Pagcor to PASA in the same time period as payment to Synercraft Control Technologies, an information technology provider that was responsible for the maintenance of the timer and installing other technology that was used throughout the training program.
The charges filed against the officials are for violating the national law on graft, Republic Act 3019 (Anti-Graft and Corrupt Practices Act) on two counts. Genuino who was the chairman of Pagcor until June 2010 has similar charges filed against him, although in a separate case. Five former Pagcor officials have also been accused including former president and chief operations officer, Rafael Francisco; former executive vice president Rene Figueroa; former assistant vice president Valente Custodio, former vice president Ester Hernandez and former senior vice president, Edward King. Former chairman of the Philippine Sports Commission, William Ramirez as well as the former president of PASA Mark Joseph have also named in the graft case.
These charges have been filed in a special appellate court known as Sandiganbayan which has the authority to preside over cases of corruption against public officers and government employees. A bail amount of PHP30, 000 ($649.42) was recommended per graft count for those charged.