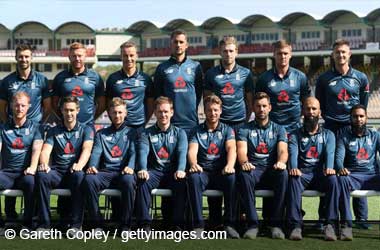 No cricket team in the world has had such a massive ODI transformation in the last 5 years than England. They once had a squad that were more suited at playing test matches than ODI cricket but all that has changed dramatically.
England is hosting the 2019 ICC World Cup and are officially ranked the number 1 ODI side in the world. The England Cricket Board recently confirmed its list of players that will feature at the World Cup which starts at the end of the month and they have a very powerful squad.
England has had great preparation leading into the World Cup as they just finished a series against Pakistan at home which they won convincingly 4-0. Pakistan pushed England in all departments and England responded well with both bat and ball.
England & Wales Cricket Board
In a statement, captain Eoin Morgan said
We are all keen to get going. We're as ready as we can be. We have absolutely no regrets. We're positioned in the best possible place at the moment. We'd like to start playing tomorrow. We've had some really good prep against Pakistan – I don't think it could have gone better with the chopping and changing. Everyone just wants to get on with the tournament
England will not have to wait very long as their first match is against South Africa on 30 May and they will want to start their campaign with a dominant performance. The fact that they are playing at home and know the conditions so well, will be an extra advantage that gives them the best odds of winning their first ODI World Cup.
Squad Packed With Match Winners
What makes this England side different from the rest of the previous English teams that have featured in World Cup's is that this side is packed with match winners. They have Jason Roy and J Bairstow at the top of the order, followed by the experience of test captain Joe Root, the dangerous Jos Butler and then captain Eoin Morgan.
The bowling is also pretty strong with the likes of L Plunkett, Tom Curran, Jofra Archer and all-rounders Ben Stokes and Moeen Ali. England are also pretty good in the field and hence is it difficult for the rest of the teams to find a weakness to exploit. It would do wonders for English cricket if this squad can pull of their first ICC ODI World Cup victory.