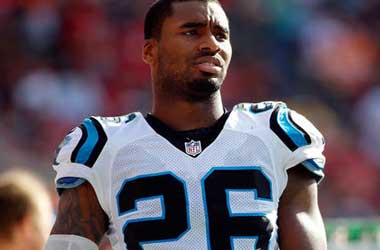 Daryl Worley started his NFL career in 2016 with the Carolina Panthers and was hoping that he would have a long and illustrious star-studded career. After staying with the Panthers for two seasons, the 23 year old corner back was traded in 2018 to the Philadelphia Eagles in exchange for wide receiver Torrey Smith.
Worley had started for the Carolina Panthers in 25 out of 31 games played in the state and recorded 150 tackles, 2 sacks and 3 interceptions.
On Sunday morning, near the Philadelphia Eagles facility, police found Worley passed out in a car. On questioning, the police allege that Worley had a gun in his car and wasn't willing to be cooperative with the police. The NFL corner back decided to get combative with the police which did not end well for him as he was tasered.
When news of the arrest broke out on Sunday morning, the Eagles did confirm that their corner back was arrested and that they were investigating the matter. So far there is no information from the authorities if Worley has been charged and what will be his penalty.
6abc Action News
Eagles Decide To Terminate Worley's Contract
The Eagles faced an embarrassment earlier in the off-season when Michael Bennett, who plays as a defensive lineman was also arrested for getting into a scuffle with a disabled officer at Super Bowl LI in Houston, Texas. The authorities arrested Bennett and charged him with a felony.
The Eagles decided to send a clear message to its roster of players by coming down hard on 23 year old Daryl Worley. The Philadelphia Eagles have decided to terminate his contract and release Worley from their list of contracted players.
Worley could have very well ended his fledgling NFL career even before it properly began. There will be very few franchises who will be willing to step out and take a risk to enlist a troublesome NFL player with a police record. Worley hasn't established himself in the NFL and does not have a strong fan base to support him.
Speaking of the release, one Eagles fan said
I think this is great. No one is above the law. These overpaid athletes think they can do anything they want. I'm glad the Eagles did the right thing and maybe it will set an example.