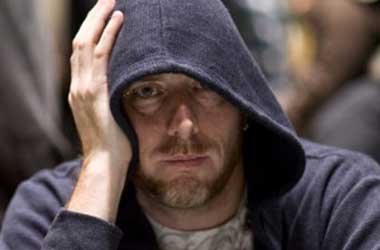 Christian Lusardi made the headlines in 2014 when he was accused of using fake chips at the 2014 Borgata Winter Poker Open Event #1 $500 No-Limit Hold'em. Lusardi's attempt to use fake chips got him in trouble after he tried to flush down the counterfeit chips in a Harrah's Resort and Casino toilet in Atlantic City. The chips got stuck in the drainage pipes and once discovered it was traced back to Lusardi.
Lusardi was arrested and once the news broke the Borgata was forced to cancel tournament and re-examine its entire security setup to ensure that an incident like this would never happen again. The Borgata was also hit with a lawsuit as players were unhappy with the sudden cancelation of the tournament and felt that they needed to be compensated.
The 42 year old Lusardi pleaded guilty to a number of charges which included criminal attempt, theft by deception and rigging a publicly exhibited contest. He got into more trouble when his apartment was searched and police found over 37,500 pirated DVDs. The court decided to raise the seriousness of his charges and confirmed that there would be federal charges against him.
Lusardi's bail was set at $30,000 and his movement was restricted to New Jersey and North Carolina when court approved appointments were set. He was also ordered to surrender his passport so that he would not be able to leave the country.
A motion was filed against Lusardi which read
The Motion Picture Association of America, who represents the victims of Defendant's criminal activity, has not completed its victim impact statement. The USPO requires the victim impact statement to finalize the U.S. Sentencing Guideline calculations and determine the amount of restitution Defendant owes. A representative of the Motion Picture Association of America has assured the Government that it is expediting the completion of its statement, which it will forward to USPO.
Lusardi was expected to be sentenced earlier this year but the court has postponed his sentencing to the 30th of March. The Borgata has invested heavily into its security and is using state of the art surveillance systems to spot any illegal activity. Casino staff have also gone through a number of training programs to enable them to identify illegal moves and suspicious players who attempt to use illegal card tricks to cheat the casino.