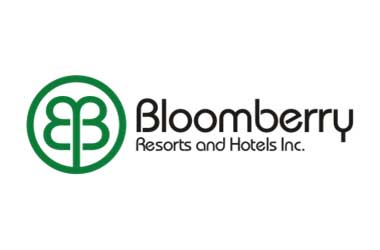 Bloomberry Resorts Corp, one of the four casino operators in the Philippines recently announced that the Supreme Court of the Philippines has ruled a tax dispute in its favor.
The court issued a ruling stating that Bloomberry was now required to only pay a franchise tax of 5 percent rather than the 30 percent corporate tax imposed by the country's tax authorities.
Bloomberry owns and operates the Solaire Resort and Casino located in Entertainment City, in the capital city of Manila According to the ruling, Bloomberry Resorts and Hotels Inc, a subsidiary of Bloomberry Resorts Corp which manages the casino must be considered as a licensed casino operator of Philippine Amusement and Gaming Corp (Pagcor), the country's gaming regulator which also operates casinos.
Solaire Resort and Casino
In a statement Bloomberry Resorts said
This Supreme Court decision will allow Pagcor, and Bloomberry Resorts and Hotels as an integrated casino resort, to revert to the original licence fee structure of 15 percent and 25 percent licence fee (inclusive of the 5 percent franchise tax) for high rollers/junket and mass gaming respectively.
Bloomberry said that as Pagcor's contracting party it only had to pay the prescribed franchise tax rather than corporate tax. The casino operator said the Supreme Court's order asked the Bureau of Internal Revenue (BIR) to cease and desist from levying corporate tax on its gaming revenue.
The BIR had made the announcement to change the tax rate in 2013, resulting in behind-the-scene negotiations to counter the increased taxes. Pagcor subsequently announced that it was slashing taxes by 10 percentage points on VIP and mass gambling operations carried out by its private sector franchisees.
The new head for Pagcor, Andrea Domingo appointed by the country's recently-elected president Rodrigo Duterte announced that the tax cut offered previously would be rolled back and the higher tax rates would be levied once again. The gaming authority also said that it would be shortly passing an order asking the operators of the four private sector casinos in the country to follow the rates originally prescribed for licensing fees.
Melco Crown Entertainment Ltd which operates one of the four casinos said that the increase in license fees was not a concern for the company. Melco Crown runs the City of Dreams Manila through its subsidiary Melco Crown (Philippines) Resorts.
Brokerage CLSA has said in a report that the negative impact of the increase was minimal on the casinos' EBITDA. The report pointed out that casinos had so far anyway been paying the higher of the two tax rates, which were gaming tax rates and corporate tax rates.