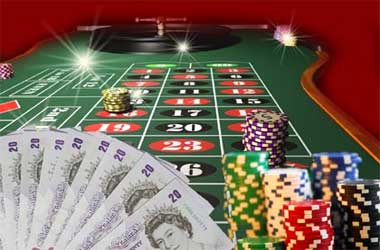 Casino compliance officers have complained that the tightening of anti-money laundering controls and heightened scrutiny by the U.S. Financial Crimes Enforcement Network (FinCEN) is impacting the functioning of compliance officers.
A panel at G2E composed of several casino compliance officers and regulatory experts discussed various issues in the casino industry and highlighted the challenges facing the compliance role. The most worrying development is the increasing incidence of compliance officers taking the rap for any lapses in AML controls even if the officer is not to be blamed for the violation.
Earlier this year, a U.S. District Court in Minnesota passed a ruling that compliance officers could be held responsible for the failure of the casino to adhere to AML regulations as defined in the Bank Secrecy Act. As a result of the ruling in the case, Thomas Haider, MoneyGram's chief compliance officer, was hit with a fine of $1 million for his company's negligence.
Peggy Jacobs, Vice President of Gaming Compliance at MGM Grand said that it was a tricky situation. Compliance officers have the complex task of having to choose between reporting suspicious activities with little proof or being invasive of customers' transactions that might be upsetting to them. Since displeasing customers can result in loss of business, casino management teams and compliance officers are often at loggerheads as a result of opposing agendas. Jacobs explains that such situations quickly become major issues.
In a statement, Peggy Jacobs said,
Their [compliance officer's] casino is doing something and they don't feel it's going down the right path. They have the conversations, but the behavior doesn't change. They don't know where else to go, so they leave. It's driving away good compliance officers who want to do the right thing
Donna More, a gaming attorney with Fox Rothschild in Chicago and a former Illinois gaming regulator also pointed out that the FinCEN's scrutiny was putting compliance officers in a spot. The choice cannot be between being indicted or losing one's job. She advocated for a more conciliatory and cooperative relationship between the industry and the regulatory body.
The panel asserted that self-reporting was still the best system to manage laundering issues but added that this can be difficult to be implemented. Paul Havalchak of Pricewaterhouse Coopers who was moderating the session pointed out that there was a recent trend in FinCEN's approach to issuing fines – as most of the agency's recent fines have been on poker rooms. This has been seen as a curious development since poker has been typically accepted as low risk in view of AML controls.