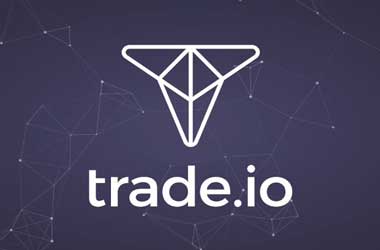 trade.io, the company which is planning to democratize the financial markets and save money for investors, has announced that it has received approval to get listed in OKEx, a Belize-based global digital asset exchange with a main operation hub in Hong Kong. trade.io is planning to offer Forex, CFDs of precious metals and other commodities, indices, and global equities. Overall, the trading platform is expected to offer more than 120 assets.
In this regard, trade.io launched the utility token, known as Trade Token (TIO), through an ICO. The token will serve as a medium of exchange and also as a store of value. The company has plans to issue a total of 500 million tokens, with two-thirds of token going on sale during the ICO period that ends in another three days. Trade.io have so far raised $21.50 million through the token issue.
trade.io will also support efficient listing of crypto assets using block chain technology. One of the main benefits for investors will be the access to liquidity pool. Owners will have the opportunity to contribute a portion of their stored assets to a P2P liquidity pool. In return, 50% of the daily revenue of Trade.io will be shared among the owners in the pool. A minimum of 2500 tokens is required to qualify for this benefit.
trade.io
trade.io is of the opinion that the world economy crippled in 2008 due to lack of transparency and failure of the financial sector to make use of innovations. The team behind Trade.io feel that a notable change that can guarantee transparency to investors is still lacking. Further, traders and investors are burdened with high fees and lack of liquidity. Even third-party verification process is ill-managed. Trade.io aim to disrupt the prevailing financial structure and create a transparent system using block chain technology.
OKEx specializes in digital asset development and applications using block chain technology. The trading platform of OKEx is popular among traders and is often ranked as the Top 3, based on daily trading volume. trade.io has stated that it will airdrop 100,000 TIO Trade Tokens to lucky clients of OKEx to celebrate the partnership. Trading will commence on January 8, 2018. The official trading pairs are:
TIO / BTC
TIO / ETH
TIO / USDT
trade.io CEO, Jim Preissler commented,
"We've had an amazing ICO to-date, raising over $20 million, and we are obligated to all those that have participated to continue to offer value adds. We identified OKEx as an industry leader and feel our community would benefit from this relationship."