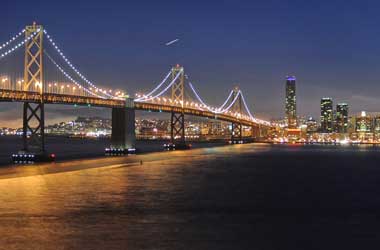 Despite sports betting being at least two years away from being made legal to California residents, gambling operators are already eyeing their entry into the market. Many industry experts believe that California could be the biggest sports betting market in the world.
California's potential sports betting market has an estimated value of around $30 billion annually in wagers.
Industry observers expect that California's inevitable legalization of sports betting will lead to dozens of operators, both big and small, attempting to position themselves to capitalize on millions of punters.
A number of local betting operators have already made plans for their future operations. Monkey Knife Fight, a daily fantasy sports firm which was started in 2018 by Bill Asher, is already partners with a slew of high profile local sports teams including the San Diego Padres and the Chargers, as well as the Galaxy and Kings. Asher's plan centers on promoting his legal daily fantasy business to build their brand image that could serve his company well once sports betting becomes legal.
The same tactic was utilized by FanDuel and DraftKings, both of whom started as daily fantasy sports sites that expanded as sportsbooks once they established their core business among millions of DFS fans across the country.
Peter Schoenke, president of RotoWire, a fantasy sports information resource, noted that many observers knew that FanDuel and DraftKings would succeed as sports betting operators, but few anticipated the sheer magnitude of their success expanding beyond daily fantasy sports.
While sports betting revenue generally relies on seasonal surges in most states, many industry observers believe that California could be a unicorn because the state has a massive base of passionate fans who like betting on local teams.
Political Uncertainties Fail to Damper Gambling Firms
While many expect California to legalize sports betting soon, a number of political hurdles still remain, such as whether the state will take a more hands off free market approach or regulate the industry more strictly. There is also the question of whether California will allow remote registration, which many gambling operators feel will be a key issue to their success.
Despite the uncertainties, dozens of gambling firms are currently fine-tuning their plans for entering California, including European bookmakers and MGM. The competition will be fierce amongst betting operators but that will work out well for California bettors.