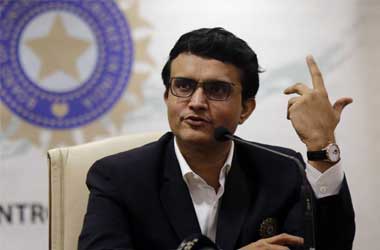 The Board of Control for Cricket in India (BCCI) is the richest cricket board in world cricket. BCCI treasurer Arun Dhumal confirmed this week that the 2020 Indian Premier League (IPL) held in the United Arab Emirates in October and November was extremely successful as it generated 4000 crore rupees.
The BCCI also managed to cut costs by 25 percent during this IPL edition.
BCCI President Sourav Ganguly can celebrate the success of IPL 2020 as his team did a stellar job in organizing the 6 week tournament in the midst of the COVID-19 pandemic. However, Ganguly's name has been tainted with allegations of corruption brought about by a former member of the Committee of Administrators (CoA).
The CoA was established to bring transparency to the dealings of the BCCI and its members were appointed by the Supreme Court in India. However, Ramchandra Guha resigned from the CoA in 2017 citing personal reasons. He has revealed a lot of what happened behind the scenes in his new book where he accuses Sourav Ganguly of being corrupt.
India Today
Guha made reference to Sourav Ganguly's conflict of interest which is conveniently overlooked even though it is clear for all to see. The BCCI President has ties to a fantasy sports company known as Dream 11 which is also one of the sponsors of the IPL. The conflict of interest gives room for Ganguly to show preferential treatment to his sponsor when it comes to lucrative cricket contracts and in return be paid 'sponsorship fees'.
Guha said Ganguly was completely unethical and was pursuing extra money by abandoning all ethical standards, setting a poor example for the rest of the BCCI.
Ganguly Is A BCCI Puppet
Guha also labelled the BCCI as a den of vipers and claimed that Sourav Ganguly wasn't the one who was running the BCCI. The Minister of Home Affairs, Amit Shah along with ex-BCCI President N Srinivasan are the ones who are behind the scenes and calling the shots in the BCCI.
It is common knowledge that Amit Shah met with N Srinivasan and Sourav Ganguly before Ganguly could be appointed as BCCI President. Amit Shah who many believe is the second most powerful man in the country after Prime Minister Modi has also brought his son Jay Shah on the BCCI board by getting him the post of the BCCI secretary.
Ganguly and the BCCI are yet to respond to the allegations made by Guha.