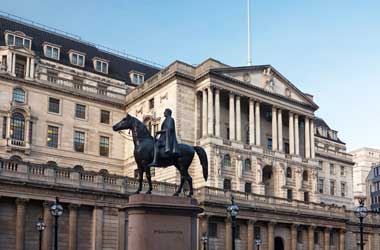 Following the withdrawal of the United Kingdom from the European Union, popularly known as the Brexit, the UK's central bank, the Bank of England (BoE) is poised to increase its interest rates on Thursday from a record low of 0.25 percent to 0.5 percent, a first in more than a decade.
BoE Governor Mark Carney said if the hike went through, it would be the first hike since July 2007, a period when the world credit markets stiffened. James Smith an economist with ING believes that the hike will be approved with a 7-2 vote on Thursday.
In a statement, Smith said
We expect the bank to continue talking up the possibility of further tightening this week, but with uncertainty elevated, demand sluggish and few signs of domestic inflation, we think the bank will tread carefully
Core Finance
Right now inflation is one percentage point above the 2 percent target of the BoE. It will become very difficult for the BoE if the annual rate increases to more than the current 3 percent. Should this happen, Carney will have to send in a report to the Treasury and explain to chief Phil Hammond why inflation has increased by one percentage point and what action the Monetary Policy Committee will take to address the spike in inflation.
The UK faces a tough situation because unemployment is at an all-time low since the 1970s and in October, the main stock market registered a record high but the UK's economy continues to suffer, battle inflation and grow at a very slow pace.
The main reason behind the sudden spike in UK's inflation is due to the weakened sterling brought about by Brexit. Since London decided to leave the EU last year, the value of the pound dropped miserably and is now 15 percent lower than a number of other currencies. As a result, the cost of basic needs in the country such as goods, food and energy has increased significantly.
Higher interest rates are usually expected to boost a currency. A stronger pound sterling will mean lower import costs, which will then dampen inflation. This isn't going to be the case in the UK as Samuel Tombs, chief U.K. economist at Pantheon Macroeconomics says higher rates will not be helpful since UK's economy is still struggling. While UK's economic growth from July to October was a lot better than the expected 0.4 percent, UK's economy is a far-cry from the economy of fellow super powers like the United States, Germany, and Japan.