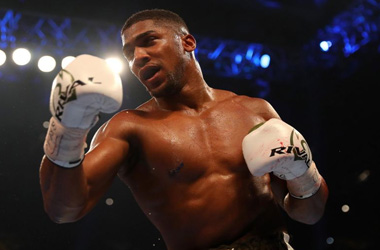 Summary
Anthony Joshua is set to take on Jermaine Franklin on 01 April
Joshua wants to beat Franklin and begin his journey to reclaim his heavyweight belts
Joshua said his plan is to become champion in the next 16 months and retire on top
Anthony Joshua (AJ) is a two time WBA, IBF, WBO, and IBO heavyweight champion who has fought some of the biggest names in boxing. AJ is coming off two consecutive defeats to Ukrainian Oleksandr Usyk.
His first loss saw him lose his three belts to Usyk and an immediate rematch did not pan out well for AJ as he lost once again.
Joshua Plans To Run Through Jermaine Franklin
AJ is looking to get back to winning ways when he takes on Jermaine Franklin on 01 April at the O2 Arena. The 33 year old Joshua goes in with a 24-3 record with 22 KOs and will fight a younger fighter as the American Franklin is 29 years old with a 22-1 record 14 KOs.
Franklin is also coming off a loss as he suffered the first loss of his career at the O2 Arena in Nov 2022 when he lost to Dillian Whyte. Franklin has an even bigger test ahead of him when he faces AJ but remains confident that he will not only beat AJ but knock him out.
AJ says he isn't paying too much attention to what is opponent is saying as his goal is very clear. He wants to run through Franklin on Saturday night and show boxing fans that he still has what it takes to have another run at the title.
AJ Plans To Win Belts Back In Next 16 Months
AJ said his goals were very clear and it starts with a win against Jermaine Franklin. AJ says that he believes he has what it takes to make another run for the belts and his plan is to reclaim his titles in the next 16 months.
The 33 year old Brit says his plan is to reclaim the WBA, IBF, WBO, and IBO heavyweight championships for the third time and then walk away from the sport while he is at the top. If AJ does beat Franklin and does so impressively, he could be one or two fights away from another title fight.
However if he ends up losing to Franklin, it will be very difficult for AJ to hit his goal of reclaiming the belts in the next 16 months.
Current Odds Provided By William Hill are:
Anthony Joshua: 1/12 (1.08)
Jermaine Franklin: 6/1 (7.00)