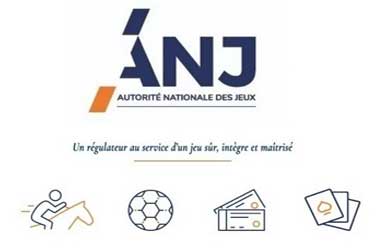 Summary:
The ANJ ordered French licensees to prioritize reducing the GGR share of problem gamblers
To do this, operators must implement measures focused on four key areas
The regulator highlighted the significant progress achieved by operators in their 2022 action plans
Gambling operators in France have achieved significant progress in the implementation of their player protection action plans in 2022.
Licensees introduced a wide range of measures focused on preventing underage gambling and identifying and providing support for excessive gamblers.
They also implemented more diversified support initiatives for problem gamblers, according to the country's gambling regulator l'Autorité Nationale des Jeux (ANJ).
Reducing GGR Share Top Priority for 2023
The results of the evaluation conducted by the ANJ on the 2022 action plans implemented by French operators have been positive, but more needs to be done in terms of raising the standards of player protection in the country. For 2023, ANJ wants licensees to focus on reducing the share of excessive gamblers in their gross gaming revenue (GGR).
The ANJ has ordered operators to come up with an initiative to minimize excessive and pathological gambling in the country. They are expected to implement action plans that would guarantee a recreational gambling market, ultimately leading to a significant reduction in GGR generated by problem gamblers.
The ANJ has outlined a list of requirements that operators must comply with to achieve that goal, giving heavy emphasis on four key categories –
The first one is the prevention of underage gambling. Licensees must reinforce information regarding the ban on underage gambling on all gambling and communication media. They must also improve their mechanisms for detecting ban violators.
The second area of focus is identifying and supporting problem gamblers, with operators required to establish alert systems to promptly identify excessive gambling. They must also improve player tracking and provide more diversified support for gamblers according to their level of risk.
The third category relates to game designs, with operators ordered to evaluate the risks of addiction and gambling of minors involved in each game offer.
Finally, licensees are told to improve their gambling awareness campaign by promoting moderation and protection tools to customers. Such tools must provide information on the key aspects of a player's gaming activity, including losses.
ANJ to Publish Practical Guide on Excessive Gambling in 2023
Licensed operators are required to submit to the ANJ a dashboard for their action plans which will allow the regulator to carry out quantitative and qualitative assessments of the actual results obtained, specifically when it comes to reducing the share of GGR attributable to problem gamblers.
The ANJ is set to publish a practical guide for operators in 2023 on identifying and providing support for excessive gamblers.