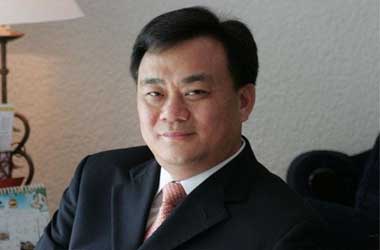 Jack Lam, a gaming entrepreneur from China is said to owe the casino regulator of Philippines a sum of PHP13.9 billion ($279.2 million) in unpaid tax monies with respect to his unlicensed gaming operations in the country, according to a local media report. There is no clarity as to how the amount was arrived at by the regulator PAGCOR (Philippine Amusement and Gaming Corp).
Lam was operating an online gaming business illegally from the Fontana Hot Spring Leisure Parks at Clark. According to his company's website, the two operations that he has in the Philippines are the Fontana Casino and the Fort Ilocandia Hotel and Casino in Laoag City
Some sources in the media suggest that the amount that's been arrived at is 1 percent of earnings from his junket operations while according to others it's 1 percent of earnings from his total operations. One report quoted an internal source as saying that the amount of PHP13.9 billion was only an estimate since PAGCOR would not be able to assess the revenue of an illegal operation.
The key issue is related to identifying the regulator in Philippines responsible for issuing the gaming license for Lam's online operation. According to Pagcor official Arnell Ignacio Lam's company has been given formal approval for a casino, phone betting and junket operation but not for an online venture.
The case against Lam has its origins in the arrest of over 1,300 illegal Chinese workers employed at his gaming operation in December 2016. He is alleged to have gone on to try and bribe immigration officials as well as law enforcement officials in an attempt to settle the issue, resulting in the country's president, Rodrigo Duterte calling for his arrest.
Lam has numerous operations in the gaming hub of Macau. His Jimei Group is said to handle junket operations at the City of Dreams in Macau based on the company's website. As per a media report, Macau's casino regulator, the Gaming Inspection and Coordination Bureau (DICJ) recently held discussions with Lam regarding his Philippine ventures. The DICJ said that the intention was to give Lam an opportunity to directly provide information on the issues surrounding his operations there.
The regulator stated that the process was routine since DCIJ was always keen to observe a junket's operations at home as well as overseas. Paulo Martins Chan, director of the DICJ, said that the regulator has asked Philippines' gaming body to share information regarding the Lam case.