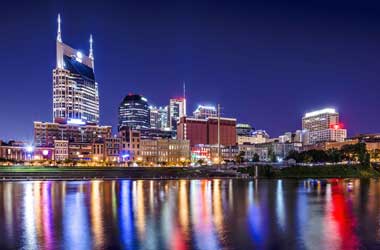 A number of industry stakeholders have called for tweaks to be made to the ,proposed rules of Tennessee's sports betting program. Major gambling firms, professional sports leagues, and player's unions have all voiced their displeasure regarding the state's betting rules, and have reached out to state officials to seek a compromise during the public comment period of the proposed regulations, presided over by the Tennessee Lottery. Officials have yet to provide a clear timeline for the first legal sports bet to be placed in the state.
Key organisations who have spoken out against the rules are Facebook, Caesars, DraftKings, the National Basketball Association, Major League Baseball, the PGA Tour and players' unions from five professional sports leagues. The lottery will be able to vote on any changes they feel are necessary during their next board meeting, scheduled on Feb. 19.
WJHL
One of the proposed rules of the state mandates that parlays—a bet involving the outcomes of more than one sporting event—must be treated as a total if at least one of the events results in a tie. DraftKings pointed out that this is not a requirement in any other jurisdiction, and will lead to confusion and frustration on the part of players.
Caesars criticised the state's cap of 85% on annual payouts to bettors, claiming that it was much lower than the industry standard, which could jeopardise the competitiveness of Tennessee operators.
The PGA Tour noted that the Tennessee program's language banning bets on "occurrence(s) determinable by one person or one play" could lead to an outright banning of bets on individual sports such as golf.
State Advertising Rules Disputed
Facebook has led the charge calling for lower fees for different spheres of licensing, as they plan on delivering advertisements for sports betting companies. Caesars and the American Gaming Association have attacked the proposed rule that all marketing and advertising materials must be approved 30 days in advance—stating that some game match-ups will not be able to meet the deadline due to scheduling.
The NBA players' association also suggested that Tennessee offer royalty fees to players.
Most controversial is the dispute surrounding the use of official league data. Tennessee mandates that gambling operators must use official league data, which the leagues and its players' unions backed; this was criticised by William Hill sports gambling company, stating that this data is public information. Tennessee follows the lead of Michigan and Illinois in mandating the use of official league data.