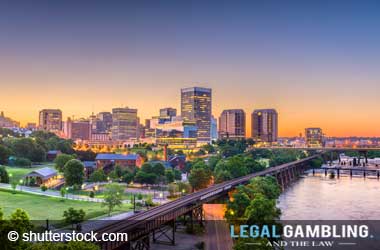 A new bill has been put forward in Virginia that would enable the state to finally move forward with a regulated sports betting market. House Bill 1638 was pre-filed by Delegate Mark Sickles and looks to authorize the state lottery to oversee the new sports wagering industry.
As Virginia relies heavily on federal spending, lawmakers believe the move to diversify the economy would help lighten the burden. It would also lead to more jobs being created as new casino operators enter the state.
Virginia joins several states looking to tap into the new sports betting market. There's a slight twist to the bill though, as the state would not include in-person wagering in its offerings.
Under House Bill 1638, a sports betting platform is identified as an app, website or any other platform which can be accessed through the internet or via wireless and mobile technology where players can place sports bets.
Collegiate and professional sporting events which involve teams in Virginia would be excluded as wagering options under the new proposal. Any employee, trainer, coach, competitor or team owner in a pro sports event would also be prohibited from placing a sports bet.
$380 Million Annual Net Revenue
Within three years, the state will grant a maximum of five sports betting licenses. Each license would cost an initial $250,000, with the licensees paying a $200,000 renewal fee. The state would impose a 15% tax on revenue and the state lottery would get 2.5% of that as an administration fee.
The highest net revenue tax to date in the US was implemented by Rhode Island. Sports betting operations get underway from Nov 26 and betting operators will pay a 51% net revenue tax.
Oxford Economics did a study of the Virgina sports betting market and state that it will surpass $5.2 billion betting handle with an annual net revenue of $380 million. This means that Virginia's 15% revenue tax is capable of generating nearly $60 million every year as the state waits to receive its 2.5% share.
The partnership will further benefit the state lottery with the introduction of a web-based wagering platform. Lottery tickets can now be bought online, which would result in a sales increase. Sports league royalty fees are not mentioned in the bill, but a small percentage will go towards programs that would help tackle problem gambling.
The state also remains open to other proposals, with Virginian Democrat Sen. Chap Peterson publicly expressing his intent to make a different proposal on the distribution of tax revenue.