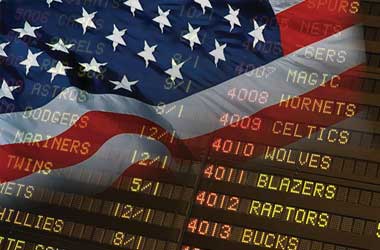 Legalized sports betting could be on the way for Colorado and Indiana as the two states outline plans to get regulated markets up and running in 2019.
In Indiana, a state-commissioned study by research firm Eilers and Krejcik Gaming has revealed punters could bet more than $250 million each year, prompting the state's lawmakers to move forward with legislation that would permit online and mobile betting.
The move would eventually enable the state to fully benefit from opportunities offered by legal sports wagering.
Indiana and Colorado, with a population of over 5.6 million and 6.6 million respectively, are just two of a number of states mulling to include sports betting in their offerings.
Illinois has already held talks on the possibility of enacting new laws in 2019. West Virginia and Pennsylvania both have already passed legislation to legalize sports wagering in their respective boundaries.
No Need to Reinvent The Wheel In Indiana
While plans to legalize sports betting have gained the backing of Indiana's Interim Study Committee on Public Policy, panel chairman Representative Ben Smaltz is waving the red flag saying the move could face significant barriers down the line, including challenges in drafting relevant regulations as well as funding difficulties.
Sara Tait who is the Executive Director for the Indiana Gaming Commission does not share Smaltz's opinion. Tait stated that sports betting has been successfully regulated and already in operation in other states and Indiana could pursue existing ideas without reinventing the wheel to push forward with a smooth sports betting market.
WISH TV
Colorado Voters Must Decide
In Colorado, Representative Cole Wist said the state should not progress with plans without first holding a proper discussion on the issue. Wist said legalizing sports betting is a no-brainer in Colorado saying the state could follow a similar route as the neighboring New Mexico. Wist is in favour of holding a meaningful conversation on the matter as it will help the state make an informed decision. He also suggested that voters should also be allowed to have their say on the issue.
Colorado is under pressure to declare its stance on sports wagering as neighboring states New Mexico and Nevada allow customers to place sports bets. New Mexico's Santa Ana Star Casino Hotel started accepting sports wagers earlier this month while Nevada has been doing it for many years.
It's unclear yet whether casinos operating in Colorado will accept legalized sports betting given their long-standing opposition to proposals which would expand gaming to Colorado's racetracks.