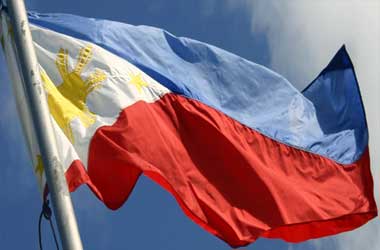 The Department of Finance (DOF) announced this week that the Philippine government is planning to create a new council that will be tasked to oversee the privatization of casinos owned by the state operator-regulator, which is the Philippine Amusement and Gaming Corp (PAGCOR).
Finance Secretary Carlos Dominguez said in an interview that the department's current forces will not be enough to handle the sheer amount of PAGCOR-owned properties that will be put on sale, as part of PAGCOR's restructuring. This new technical council will comprise of representatives from the DOF, the Department of Budget and Management, the Department of Justice, the Governance Commission for Government-Owned and Controlled Corporations, and the Office of the President (OP).
In a statement, Dominguez said,
We have a Privatization Management Office (PMO), but PAGCOR is a special case. It is the licenses that we are privatizing. It's more technical. Quite frankly, we admit it's more technical than what the PMO can handle
While Dominguez said the department is ready to push through with the council, the creation of the specialized team would need to be approved by the President Rodrigo Duterte before they proceed. A draft executive order that outlines the whole privatization process of the PAGCOR-owned casinos have been submitted to the OP in September.
Since its conception, PAGCOR has been tasked to run gaming operations and regulate the country's gaming industry. It has been one of the largest revenue-generating offices for the government and recently reported PHP 42.38 billion in income in October.
In August 2016, the DOF announced that they would be restructuring PAGCOR to turn it into a solely regulating agency. This is to avoid the potential conflicts of interest when it comes to creating regulating policies. Dominguez said that PAGCOR's 13 Casino Filipino venues and 35 satellite sites across the country will either be sold or shut down. In total, this will be an aggregate of 1,280 gaming tables and 7,205 electronic gaming machines that PAGCRO operates throughout the Philippines.
To further solidify the changes the agency will be going through, House Speaker Pantaleon Alvarez and House Deputy Majority Leader Juan Pablo Bondoc introduced House Bill 6514, which aims to rename PAGCOR to the Philippine Amusements and Gaming Authority (PAGA). According to the 24-page bill, the name-change will be crucial in the change in the character of PAGCOR, and the strengthening of its regulatory role.
Also included in the proposed bill is the centralization and consolidation of all games of chance under the new regulator. These games have been authorized before by special economic zones within the country such as offshore-aimed iGaming services licensed through the Cagayan Special Economic Zone.