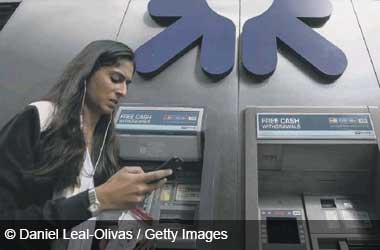 The traditional way in which Brits carry out their banking activities is witnessing a shift as reports show that mobile banking transactions are growing at a rapid race and replacing visits to high street branches.
A recent study carried out by Caci suggests that mobile banking will surpass high street branch banking by the end of 2021.
The popularity of smartphone devices and their widespread use is the main reason why mobile banking will slowly but surely wipe out visits to high street branches. More than 60 percent of Brits currently use a combination of online banking and mobile banking to carry out their transactions.
UK Finance which is the lobby group for the banking industry has reported that 48 percent of Brits now use mobile banking apps which is a 41 percent increase from 2018. These numbers are going to increase rapidly and by 2024 more than 71 percent of Brits will use mobile banking apps. During this period, the number of visits to high street branches is expected to decline by as much as 55 percent.
Top banks in the United Kingdom have been forced to close a number of their branches in recent times as they have found most of their customers prefer mobile banking apps. Maintaining these branches is a costly affair for the banks who are carefully monitoring their branches and making decisions on which branches to close first.
Which? has stated that back in 1988 banks had as many as 20,500 branches in the UK. This number has dropped significantly and now stands at a little over 7,500 at the end of 2018. The closure of nearly two third of these high street branches has been brought about due to the popularity of online banking, the easy of using mobile banking apps and the speed in which Brits can carry out their transactions.
Branches Will Still Operate In Small Numbers
While mobile banking apps are set to become more popular with each passing year, UK banks will continue to maintain a few branches to service their customers who prefer using physical branches.
UK Finance released a statement which said that with so much innovation in fintech, more Brits will continue to embrace mobile banking apps and features that makes it easier for them to process their transactions. However, UK banks will still operate a few branches to ensure that every customer has access to cash.