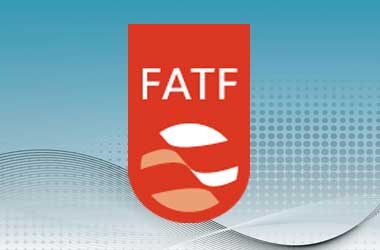 The international Financial Action Task Force (FATF) is planning to implement a system that will allow for complete surveillance over individuals carrying out cryptocurrency transactions.
This move has garnered support from fifteen countries, including G7 members Australia and Singapore. The planned surveillance system will allow for full collecting and sharing of personal data of any individual carrying out crypto transactions. The FATF system is expected to be up and running in a few years.
The planning for this new surveillance system is set to begin by 2020 though the details for what it will exactly do are still up in the air.
The main reason for this heavy-duty monitoring is to prevent money laundering and other illegal activities from happening through cryptocurrency transactions. Though the FATF will be handling development, it will be a private sector company who will run it.
As of now, the surveillance system and its key objectives are not very clear as there is no official confirmation on the same from the FATF. Global Digital Finance (GDF), which is an industry body that promotes best practices when using crypto assets and digital finance tech, has made it known that it is unaware of any such plan.
In a statement, the GDF wrote
FATF's mandate is to provide recommendations and measure effectiveness of implementation. GDF is currently unaware of any announcements from FATF or their Virtual Asset Contact group about plans to build and implement a solution to R16. FATF has previously articulated that they expect the industry to develop the solution, and demonstrate progress toward compliance within 12 months.
FATF Crypto Guidelines Released
The FATF has been doing its best to exert influence over cryptocurrencies in recent times. The organization comprises of more than 30 countries and many of those countries have cryptocurrency operations in them. The FATF recently published a finalised set of cryptocurrency regulation guidelines.
After the publication, the FATF stated that it would be monitoring any country implementing these guidelines to see how effective they are. The organization then plans to have a twelve-month review by June 2020.
Most of these guidelines require any exchange or institution who works with cryptocurrencies to follow the same anti-money laundering (AML) and know-your-customer (KYC) checks that are required by standard banks and institutions. CFT (anti-terrorist financing) protocols should also be observed. Though these guidelines are not supposed to be binding, any country not following them will be put under the FATF's blacklist and will be denied access to certain international financial services.