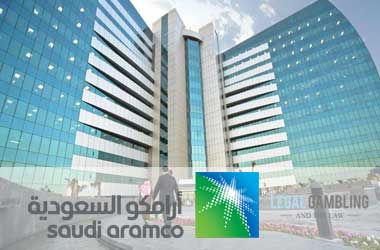 There were reports that the UK Export and Finance (UKEF) was on the verge of signing a loan guarantee worth $2 billion as the United Kingdom is very interested in getting Saudi Aramco to list its initial public offering (IPO) on a London Stock Exchange. The Saudi Aramco IPO is being billed as the biggest IPO in the world and is expected to raise billions of dollars. Saudi Arabia's Crown Prince Mohammad bin Salman estimates that the sale of 5 percent of Aramco will raise as much as $100 billion.
The UK Treasury said recently that it is finalizing the credit backstop with Aramco through its UKEF group. This is in line with UKEF's thrust of providing credit lines for overseas purchasers of UK goods and services. The $2-billion loan comes on top of the already £500m granted to Saudi Aramco in the last five years, tied mostly to the company's joint venture with Dow Chemicals, named the Sadara chemicals project.
According to a person privy to the details of the deal, the government loan is UK's desperate attempt to attract the Saudi Aramco IPO. Many have expressed their criticism over the proposed deal, saying that the timing of the loan is too close to UK's bid for the IPO. However thee UK Treasury has denied that the loan is connected to the country's bid for what will become the biggest flotation in history.
Fox Business
The Financial Conduct Authority (FCA), which is the financial regulator in the UK, has already received a lot of flak for manipulating its processes and creating a separate category within the premium listing rules to allow companies controlled by a sovereign county to list on a UK exchange. This new category will specifically benefit Saudi Aramco should the company decide to partner with the UK.
In a statement, a spokesperson for the UK Treasury said,
This builds on previous support for UK exports as part of Saudi Aramco joint venture projects. In the coming months UKEF will be running a series of exporter events to help connect British suppliers with Aramco to fully realise the mutual benefits of this support.
But Former Treasury official Nick Macpherson is cynical about the proposed loan, calling the move by UKEF a further "descent to mercantilism." The United States has also made its intentions very clear about wanting to be a part of the Saudi Aramco listing as earlier this week President Trump took to Twitter and said that he would like Aramco shares to be listed on the New York Stock Exchange. .