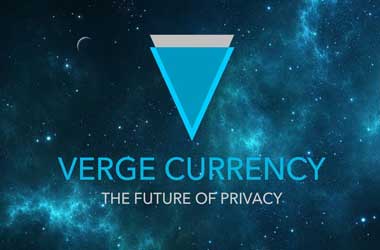 TrafficJunky, a leading online Ad Network, has announced that it will start accepting Verge (XVG) as a payment method as of next Monday, May 7. The move comes only a few weeks after Pornhub, which is a part of the TrafficJunky network of sites, announced they would be allowing users to pay for features using Verge coin.
Verified advertisers will be able to fund their accounts using Verge and tap into the TrafficJunky network which serves over four billion daily impressions.
Rabih Boulmona, TrafficJunky's Product and Operations Manager said
"Pornhub announced they'd be accepting Verge a little over two weeks ago and it was only a matter of time before we followed suit."
Boulmona also stated that his team is
"excited to provide yet another convenient and safe method of payment our members can benefit from."
It's here.

TrafficJunky will be accepting Verge cryptocurrency starting next Monday! $XVG #XVG

💰MORE: https://t.co/Pr6JNsncCG pic.twitter.com/DZb4tM04Ju

— TrafficJunky (@trafficjunky) May 4, 2018
To pay by Verge, advertisers should contact their dedicated account manager to enable the option.
Notably, on May 9, Verge block 2,124,000 is expected to be mined. Once that gets completed, the XVG block reward will decreased by half as part of the blockchain's monetary policy. Verge is a decentralized open-source cryptocurrency that offers anonymous transactions by obfuscating the IP address and geolocation of its users so that they are untraceable using technology including Tor and I2P.
About TrafficJunky
TrafficJunky offers advertisers large volumes of quality web, mobile and tablet traffic while helping publishers maximize their online inventory revenue.