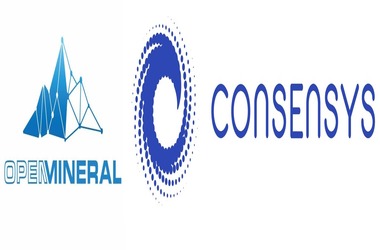 Open Mineral, a cloud-based online exchange that enables trading base metal concentrates, is working towards the establishment of a consortium of mining companies and financial institutions to set up a blockchain based platform for mineral trading and logistics.
The Swiss company stated that it is joining hands with ConsenSys, a US based blockchain software firm, to launch a new firm named Minerac, with an aim to improve supply chain efficiency and make mineral trading competitive.
Commenting on the initiative, Open Mineral Chief Executive Boris Eykher, said
"Logistics are complex, financing is difficult to acquire and the entire process is very paper heavy. Thus, the industry is primed for blockchain disruption to simplify the trading process, (and) increase efficiency and profitability."
ConsenSys has a proven experience of setting up similar consortiums for the oil and trade finance industry. The company uses Ethereum blockchain to build trading platforms. The greatest advantage of using blockchain is that the data is virtually tamper proof.
Eykher revealed that some mining firms have signed up with the consortium while discussions are being carried out with several miners and financial institutions. However, Eykher refused to divulge details regarding the organizations which have expressed their willingness to join the consortium.
Open Mineral issued the following statement regarding the firm to be launched in partnership with ConsenSys.
"Minerac will allow stakeholders to securely exchange critical trade documents, such as bills of lading and letters of credit, via the use of smart contracts."
Open Mineral was founded by former traders of Glencore, a commodity house last year. The advantage of dealing through Open Minerals' online platform is that it enables avoiding middle-men in the transaction. This leads to cost savings for the transacting parties. Minerac aims to offer a comprehensive minerals supply chain solution by connecting mining to shipping, warehousing, surveying and financing.
Minerac stated that sealed bags containing minerals would be sealed with tamper-proof identification, making it perfectly traceable at all stages and ensure the materials are not from conflict zones.