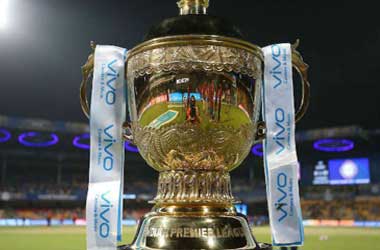 The Indian Premier League (IPL) is the richest domestic cricketing T20 league in the world.
The 12th season of the IPL will commence from March 23 in India and will finish with championship final on May 19.
This month and a half long tournament will see the best cricketers in the world make their way to India to represent their different franchises and give cricketing fans in India and across the world exciting T20 action on a daily basis.
They say cricket is the biggest religion in India as the game unites the 1.3 billion people as they look to support their home teams.
You can rest assured there will be mass betting action taking place on each IPL game as well as prop bets as we reach the elimination stage.
Betting is currently banned in India but that will not stop punters who have their ways of placing bets with illegal bookies who operate offline as well as many offshore betting sites that have targeted the lucrative Indian market.
Indian authorities are aware that a lot of illegal betting takes place during each IPL season and they do their best to crackdown on illegal betting operators but the network is far too big for it to be completely eliminated. The boom of illegal betting during the IPL has posed many challenges for IPL organizers as the integrity of the league has been questioned in the past after it came to light that both players and franchise owners had been comprised through match fixing and illegal betting.
There is talks of legalising sports betting in the near future with the Sports (Online Gaming & Prevention of Fraud) Bill, 2018 introduced in December last year.
Teams Taking Part In The IPL
As usual, a total of 8 domestic franchises will compete in the 2019 IPL and games will take place on a daily basis held at different stadiums across India.
The teams participating in the IPL are the Mumbai Indians, Chennai Super Kings, Delhi Capitals, Royal Challengers Bangalore, Kolkata Knight Riders, Kings XI Punjab, Rajasthan Royals and Sunrisers Hyderabad. Teams will get points based on each match they win and the top four teams will make the playoffs.
Massive Sums Of Cash On Offer
The top cricket players in the world as well as talented young Indian players get paid heaps of money to play in the IPL. A number of cricketers walk away with million dollar contracts for playing each IPL season.
The winning team of the 2019 IPL will walk away with more than $5 million in prize money and the runner-up will receive over $2 million in prize money!