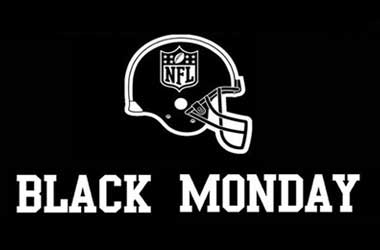 The first Monday after week 17 of the NFL regular season has long been known as "Black Monday" as it signals the off-season for the teams who did not make the playoffs, it also marks the end to the tenure of many head coaches. This year is no different, several coaches are expected to get the boot while a number of them are unsure if their teams would continue to keep the faith in them or call it quits. Here is a rundown of the major coaching changes as of the writing of this article.
Bruce Arians, head coach of the Arizona Cardinals, has officially retired from coaching. Arians will be retiring as the NFL coach with the most wins in franchise history with a record of 50-32- 1. The Cardinals were plagued with injuries again this year and missed the playoffs with an 8-8 record.
Chuck Pagano, head coach Indianapolis Colts, was fired by the team after six seasons with the team. Pagano leaves the Colts with a 53-43 record. While Pagano did well in his first few seasons with the Colts, the team failed to make the playoffs for three straight years. With the injury to franchise quarterback Andrew Luck the Colts only managed a 4-12 record in 2017.
Jack Del Rio, head coach Oakland Raiders has also been fired after a disappointing 6-10 season. 2017 was supposed to be a breakout year for the Raiders who made the playoffs in 2016 behind a young core of players led by quarterback Derek Carr with many believing the team could make the Super Bowl. However, after Derek Carr injured his back after a week 3 loss, the Raiders could not find the spark they had in 2016. Del Rio leaves after three seasons with the team and goes with a 25-24 record. Several sources have reported that former Raiders coach Jon Gruden is the top candidate to replace Del Rio.
In a move that did not surprise many, John Fox was let go as the head coach Chicago Bears. During his time with the team Fox's record was an abysmal 14-34. Fox never seemed to get his offense going behind rookie quarterback Mitchell Trubisky, with the team ranking close to the bottom of the league in all stats in 2017.
The most surprising move so far was the firing of Jim Caldwell, head coach of the Detroit Lions. Caldwell had a winning record in 2017 with the team going 9-7. Caldwell had also led the Lions to the playoffs twice after the team had missed the postseason thirteen times in the fourteen years before he was hired.
The fate of several other coaches remains in the balance. As of now there is no news on Marvin Lewis, the Cincinnati Bengals head coach, as well Bill O'Brien the head coach of the Houston Texans.