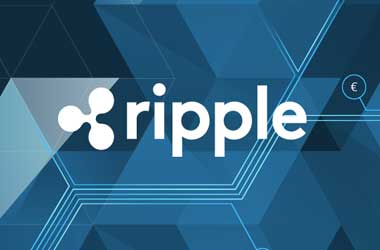 Similar to China, Indian government and the Reserve bank of India has adopted a hostile stance against the cryptocurrencies. However, the recent report on crptos by RBI's panel of advisories and Basel norms has sparked hopes of a new framework and possible removal of the ban.
In particular, the San Francisco-based Ripple anticipates its distributed ledger to be accepted in due course based on the arguments put forth by its global head of infrastructure innovation Dilip Rao.
Unlike Bitcoin and other cryptocurrencies, according to Dilip Rao, Ripple (XRP) token has been created to assist in quick and secure transfer of fiat money and not replace it. Furthermore, the company has pointed out that it's global payment remittance platform is positioned as a competitor to SWIFT, which is traditionally used by banks.
Ripple has inked deal with India's Yes Bank, IndusInd, and Axis bank for testing payment transfers using its platform which does not use XRP token. However, Ripple has stated that it intends to use XRP as the connecting cryptocurrency for payments remittance in the future.
Notably, last year, Ripple had setup an office in Mumbai and appointed Navin Gupta, a former Citibanker, as the country manager.
Commenting on Ripple's position, Dilip Rao said
"There is a great regulatory comfort with Ripple Net — particularly in the light of the Bank for International Settlements' policy requiring central banks to have a backup for payment systems having non-similar technology."
Rao further stated that such a backup is absolutely necessary as a cyberattack to "systems would beakin to infection of the core." India's central bank has banned banks from providing service to companies dealing in cryptocurrencies. However, it has set up a panel to look into the possibility of introducing a central bank digital currenc or CMDC.
Rao said
"Even from a geopolitical point of view, countries are having concerns over the existing cross-border payment systems, which can be switched off with a turn of the switch,"
In related news, while speaking at the Yahoo Finance all markets summit, Brad Garlinghouse, CEO of Ripple, explained how Ripple is different from CHAIN. Garlinghouse expressed his respect for Adam Ludwin, CEO of CHAIN and opined that CHAIN is focusing on a product named 'Sequence' that caters to a totally different segment of customers.
Garlinghouse also stated that Ripple is far ahead of anybody else in the cross-border payments and doesn't consider CHAIN as a competitor. Garlinghouse said
"I know they did a pilot with NASDAQ they did some stuff with VISA, my impression is that they are working on kind of a new segment, so you know in the cross-border payment space I think Ripple is far ahead of what anybody else is doing. And you know I feel good about the traction momentum and the pipeline of customers that we have going."
Garlinhouse, when asked what is Ripple, answered that it is primarily a payment platform that uses blockchain and cryptocurrencies to solve the current inefficiencies. He also stated that other companies "have a peanut butter problem" and they are trying to be a solution to all payment related issues.
Garlinghouse also gave the following advice to other companies in the cryptospace.
"if they have 100 different use cases you're pursuing, you have zero because you cannot understand a 100 different customers and a 100 different needs of the buyers, and you need to focus and understand and tell hey we're going to solve this for this verticle and we're goooing to use blockchain technology to do that."
He further stated
"So I am [Ripple] payments company that uses Blockchain and uses digital assets to solve the payments and liquidity problem."