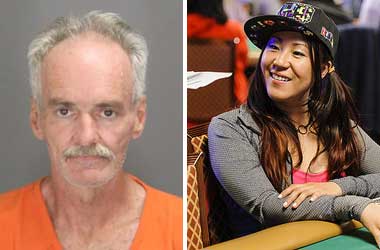 A homeless man has been charged in relation to the death of poker player Susie Zhao.
The suspect, later identified to be 60-year-old Jeffrey Bernard Morris, was arrested by officers from the White Lake Township Police Department and was charged with first-degree premeditated murder.
It was also revealed that Morris is a registered sex offender convicted of rape in 1989. He was denied bail because of the degree of the crime and his criminal history.
Zhao's charred remains were found on July 13 in a parking area at the Pontiac Lake State Recreation Area, located 45 miles northwest of downtown Detroit.
According to her friends and loved ones, Zhao, known as "Susie Q" in the poker circuit, started playing poker at a young age and was sweet, kind, and well-loved by many. She appeared on the World Poker Tour on Fox Sports Net. Her latest play at the Tour was in August 2019. The 33-year-old, who was living in Los Angeles, returned to Michigan in June to be with her mother.
Newsroom PR
Following the discovery of her badly burnt body, it was speculated her poker career may have something to do with her death, but initial investigation later showed it's highly unlikely. Investigators have yet to establish a motive for the crime, and White Lake Township Police Lieutenant Chris Hild said they're still trying to figure out whether Zhao and Morris had known each other before the brutal killing happened.
Victim & Suspect Met At Michigan Hotel
Both Zhao and Morris met each other at the Sherwood Motel in Waterford Township, Michigan on the night of July 12. The hotel was just two miles away from the home of the victim's mother, who last saw her alive 15 hours before her body was found.
Preliminary investigations reveal Zhao had been to the hotel quite frequently, while Morris had been living with different people in the Pontiac area before the crime took place. Hild said they understood the suspect was out and about with a homeless status when the incident happened.
Information obtained from the motel's owner revealed Zhao had checked into a room on July 9 and later checked out on July 11. On July 12, Morris checked into the same room, and on the following day, Zhao's body was found.
Detectives have yet to release the full details of the investigation. It remains unknown whether there were indications of struggle inside the hotel room, or whether Zhao was burned to death. Hild also declined to comment on evidence, citing Morris' right for a fair trial.