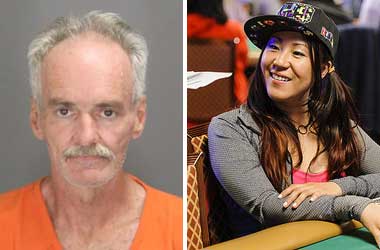 Summary
Poker pro Susie Zhao was brutally murdered in July 2020
Zhao mostly played in Los Angeles, earning $200K in live tournament cashes
Jeffrey Bernard Morris was handed a life sentence for the murder Zhao
Jeffrey Bernard Morris has received a life sentence without the possibility of parole for the murder of poker pro Susie "Susie Q" Zhao. In handing down the sentence, Judge Martha Anderson said Morris took advantage of a "fragile" individual and destroyed everything she had achieved in her life.
Judge Anderson described Zhao's murder as "brutal" and "needless", saying the murder trial was one of the most agonizing trials she had sat through.
Brutal Death
Morris, 62, was found guilty of premeditated murder and felony murder in October 2022 in relation to the killing of Zhao whose burned body was discovered in a remote portion of the Pontiac Lake Recreation Area in White Lake Township back in July 2020.
The week-long trial at Michigan's Oakland County Circuit Court heard harrowing details of the poker pro's brutal killing. She was bound, sexually assaulted, and then set on fire alive by Morris.
It took less than an hour for the jury to convict Morris, taking into account evidence and testimony presented by the prosecution which showed that Morris was with Zhao prior to her death and was also in the area where her body was found.
Forensic reports confirmed the presence of Morris's DNA on and inside Zhao's body. CCTV footage also showed Morris buying and stealing items which he later used in murdering the 33-year-old poker pro.
Zhao had pursued a professional poker career in California but returned to her hometown in Michigan in 2020 to be with her mother.
The trial was told Zhao had been battling schizophrenia.
Lead prosecutor John Skrzynski said Morris deserved his punishment and would now have to live with people who are exactly like him for the rest of his life. Before his sentencing, Morris refused to comment more about the case other than saying he would consider an appeal.
Zhao Remembered in Touching Tributes
Zhao's family and friends paid tributes to the poker pro, with her friend Meredith Rogowski describing her as a "legend" who lived a beautiful life. She said the sentence received by Morris was an important milestone for everyone who loves Zhao as justice was finally served for her friend.
Zhao was a native of Beijing, China. She moved with her family to the US as a child and graduated from Northwestern University in Chicago, Illinois in 2010 with a bachelor's degree in psychology. She won over $220,000 in live tournament cashes throughout her poker career.