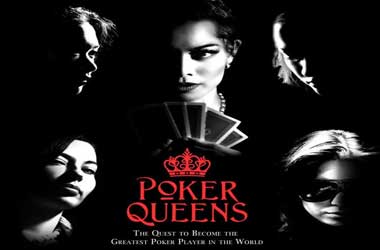 A feature length documentary film will put the spotlight on some of the best female poker players competing at the World Series of Poker (WSOP).
'Poker Queens: Glamour, Glitz, Guts, Glory: They're All In' aims to inspire women to change their perspective on the male-dominated sport and show everyone that they too can win at the poker tables. Directed by Sandra Mohr, the film will follow some of poker's most popular female stars in their respective journeys toward the much-coveted WSOP bracelet.
The movie will put together player vlogs, interviews, up-close tournament play as well as reality footage to tell the stories of Maria Ho, Jennifer Harman, Live Boeree, Kristen Bicknell, Lauren Roberts and Loni Harwood and their quests for winning a WSOP bracelet at the 2019 WSOP.
Mohr will also be portrayed in the film, alongside other female stars including Angelica Hael, Linda Johnson, Jan Fisher, Kristy Arnett, Gillian Epp, Jennifer Tilly, Barbara Enright and the historical female poker figure Alice "Poker Alice" Ivers.
Since the WSOP started back in the 1970s, only one woman has ever made the final table: Barbara Enright in 1995. The 50th WSOP could see somebody end that 24-year drought and could create history for women in poker.
BLACK WIDOW
Can Female Poker Pros Make It Big At 2019 WSOP?
While female participation in the WSOP remains relatively low, with women players only accounting for 3.4% of the total number of entries (7,874) during the 2018 WSOP Main Event, the number of female pros winning big events and having deep runs is growing. Mohr said women are now beginning to recognize their abilities at the poker table and are keener than ever to make their mark playing poker.
The legalization of online poker has helped increase the numbers of women playing poker. Mohr believes that this will help boost numbers of female poker pros at the 2019 WSOP. She remains optimistic that women are going to crush it at the 2019 WSOP and she will be read with her crew to capture the big moments.
The new movie Poker Queens looks to inspire and motivate women to pursue their passion, work hard, and just never give up. Mohr is working with executive producer Christine D. Beatty, who she said deserves the real credit for the entire project.